In a world that is always changing there remains one constant in real estate – the three questions real estate agents get asked all the time. It doesn't matter whether the person owns a home, is looking to make their first purchase, or is a lifetime renter. The questions are always the same. We like to call them the big three.
Three Questions Realtors Are Always Asked
1) "What's for sale?"
2) "How much is my house worth?" 
3) "How's the market?"
We have heard nearly every iteration of the big three. A good realtor has the experience and local knowledge to not only answer these questions but take the time to educate you on those answers. Today, we will provide you with the best tools for answering them yourself.
What's for sale?
There are many home search options available from Zillow to Redfin. However, two tools we think are great are RealScout and Aalto. 
Realscout allows you to set your own search parameters (or your agent can for you) to send you the very latest in available housing. It also allows a more nuanced search than you can get on Zillow and allows you to add in your home likes and dislikes. Since your Realscout account has a login you can also talk directly with your realtor and send them listings to view that pique your interest.
Aalto – we have discussed before. But is a great tool for finding Off-Market listings.
How much is my house worth?
The value of your home is in constant flux. Value is based on market interest – it is what buyers are willing to pay at the time of sale on the open market. There are many tools available that use an algorithm including our own [ link ]. One of the best tools for assessing your home value is to request a Comparative Market Analysis (CMA). A CMA uses comparable properties to tell us what price the market says will be successful. Although properties may not be identical to yours, the major price criteria: location, square footage, and the number of bedrooms and baths are close. Most agents will provide one for free. It's time to ask.
How's the market?
Many factors are in play to determine the local real estate market. Metrics such as Days on Market, Inventory, List vs Sale Price can all be analyzed to determine whether the market favors buyers or sellers. We recommend signing up for a monthly SF Bay Area housing market analysis. So you can have the very latest market information sent directly to your inbox.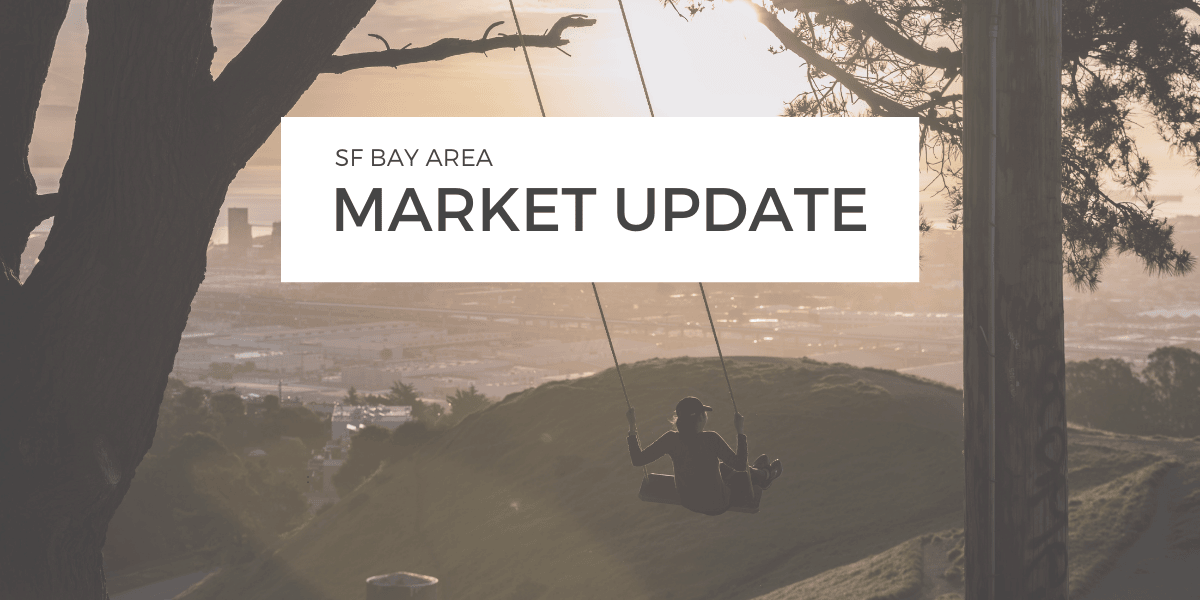 SIGN UP HERE TO GET MONTHLY MARKET NEWSLETTERS
---
Have another question? Drop us a line. We are here to help.