There isn't a day that goes by that we don't get a request for information on a BMR. The call goes something a little like this. There's an excited voice on the end of the line:
"Hi is this Jennifer Burden or Carren Shagley of Legacy Real Estate?"
"Yes, it is. How can we help you?"
"I saw this amazingly priced San Francisco condo at 'so and so address' and would love to know more!"
"Can you confirm the listed price of the property?
"It's listed at 'somewhere between 200 and 350 thousand dollars'."
"You have identified a BMR"
….. 
cue incredibly lengthy description of this unique program.
---
When the median condo price in San Francisco has crested $1.25 million, anything that comes in under half a million dollars is indeed an exciting prospect. Enter B.M.R.
BMR stands for Below Market Rate housing. It is a city-run program for lower- to medium-income families or individuals to realize their dreams of homeownership.
---
THE VALUE OF HOMEOWNERSHIP
Homeownership is not right for everyone. If you move frequently, are in debt, or have little job security it might not be the right time to make this substantial commitment. However, if stability is important to you, you will quickly learn that it is a great way to build wealth for you and your legacy. At the time of writing this, home interest rates are dropping well below the 4% mark. Just another incentive to becoming a proud San Francisco homeowner.
---
WHAT IS BMR?
A BMR is a below-market-rate home that is available to first-time homeowners. The program helps low- and moderate-income families purchase their first home.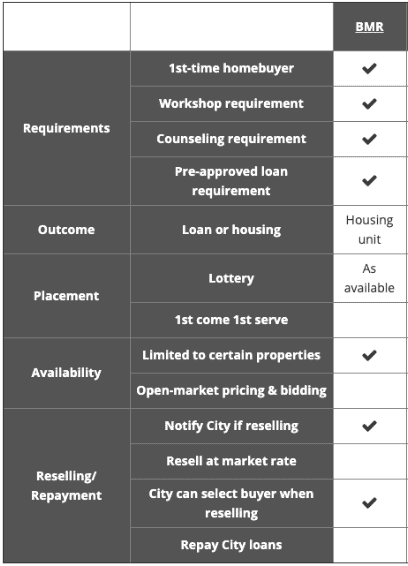 ---
SOUNDS GREAT! LET'S MAKE AN OFFER.
Slow your roll.

There are a number of hurdles to BMR housing. We can help guide you through them. The first step to starting the process is ensuring you qualify, then there's training, and finally a lottery. Let's take this walk together. Once you get to the bottom of the article and you are

still

interested in a BMR. Drop us a line. We have some great people that specialize in this market.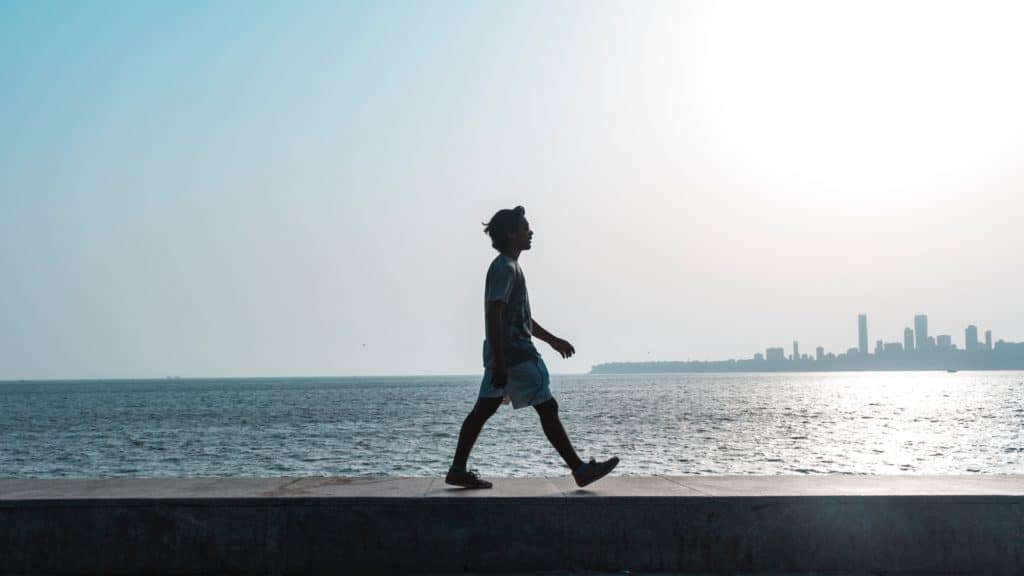 ---
STEP 1
Go to the Mayor's Office of Housing and Community Development website to learn more and sign up.
STEP 2
Find out if you are income-eligible. Check out this resource to find out more.
Income eligibility differs between properties. According to the SF Mayor's Office website generally, it's 100% San Francisco Area Median Income (AMI). (For 2019, 100% AMI for one person was $7183 per month.)
STEP 3
Complete your homebuyer education (details here). 8hrs of classes and counseling.
STEP 4
Become pre-approved for a mortgage loan through one of these lenders.
CONGRATULATIONS – YOU ARE NOW ELIGIBLE FOR THE SAN FRANCISCO BMR LOTTERY
If you meet all the above requirements AND a new property becomes available you are entered into the lottery for a below-market-rate home. For a better understanding of what happens AFTER winning the lottery, check out this blog post where we speak with realtor Scott Conway, who has successfully navigated the BMR process for his clients.
---
---
FREQUENTLY ASKED QUESTIONS ABOUT BMR
Can I buy more than one?
No. It has to be owner-occupied. 
Is there a way to avoid jumping through all these hoops?
No. Not for BMR housing. We have successfully worked with buyers to purchase their first-homes all over the Bay Area. 
I have a family of three will I still qualify?
Yes, as long as you also meet the income restrictions.
What are the odds of scoring a BMR?
As of 2017 and according to a CurbedSF analysis. The odds were about 1 in 70. 
Have a question not listed here? Drop us a line.
---
If BMR is NOT right for you. There are other programs offered through the Mayor's Office including a loan assistance program for open market properties. If you have any interest in learning more about what your options are, feel free to give us a call (415.871.3885) or reach out at [email protected].
---