Life in the Richmond
The Richmond District is a neighborhood in the northwest corner of San Francisco, bordered by some of the best of San Francisco - the Presidio (north), Golden Gate Park (south), Ocean Beach (west) and Lone Mountain (east) with Geary Boulevard as it's main thoroughfare. It has become an increasingly popular market in terms of real estate, particularly for those that are comfortable with cooling nature of San Francisco's summer-time fog. It is one of the more diverse and vibrant areas in the city, with a rich history and culture. (Click to view this Stunning Mediterranean-Style Home with ADU near Golden Gate Park).
Early History
The western part of San Francisco was once a barren and remote area, known as the Outside Lands. It first became part of the city in 1866, 18 years after the U.S. Congress passed a law to annex the land from Mexico. The development of Golden Gate Park, Land's End and Sutro Baths attracted more visitors and transportation options to the west. This paved the way for people to settle permanently in the sandy and shrubby terrain. One of the first residential neighborhoods to emerge in 1880 was along Clement Street, between Arguello and 6th Avenue. The 1906 earthquake and fires further encouraged the development of the area with an influx of displaced San Francisco residents looking for a new place to call home.
How 'The Richmond' Got It's Name
One possible origin of the name is that George Turner Marsh, an early settler who owned a large estate at 12th Avenue and Clement, called it Richmond House after his hometown in Australia. Another possibility is that George Fletcher, a local promoter, suggested the name.
Officially, the district has had a number of monikers. 'Outside Lands' lasted until 1917, when the name was changed to 'Park Presidio District' but the name didn't catch on. In 2009, the Richmond District was officially named by the San Francisco Board of Supervisors through ordinance #2309. This ordinance removed the name 'Park Presidio' from the official map and replaced it with what we know today, Richmond District.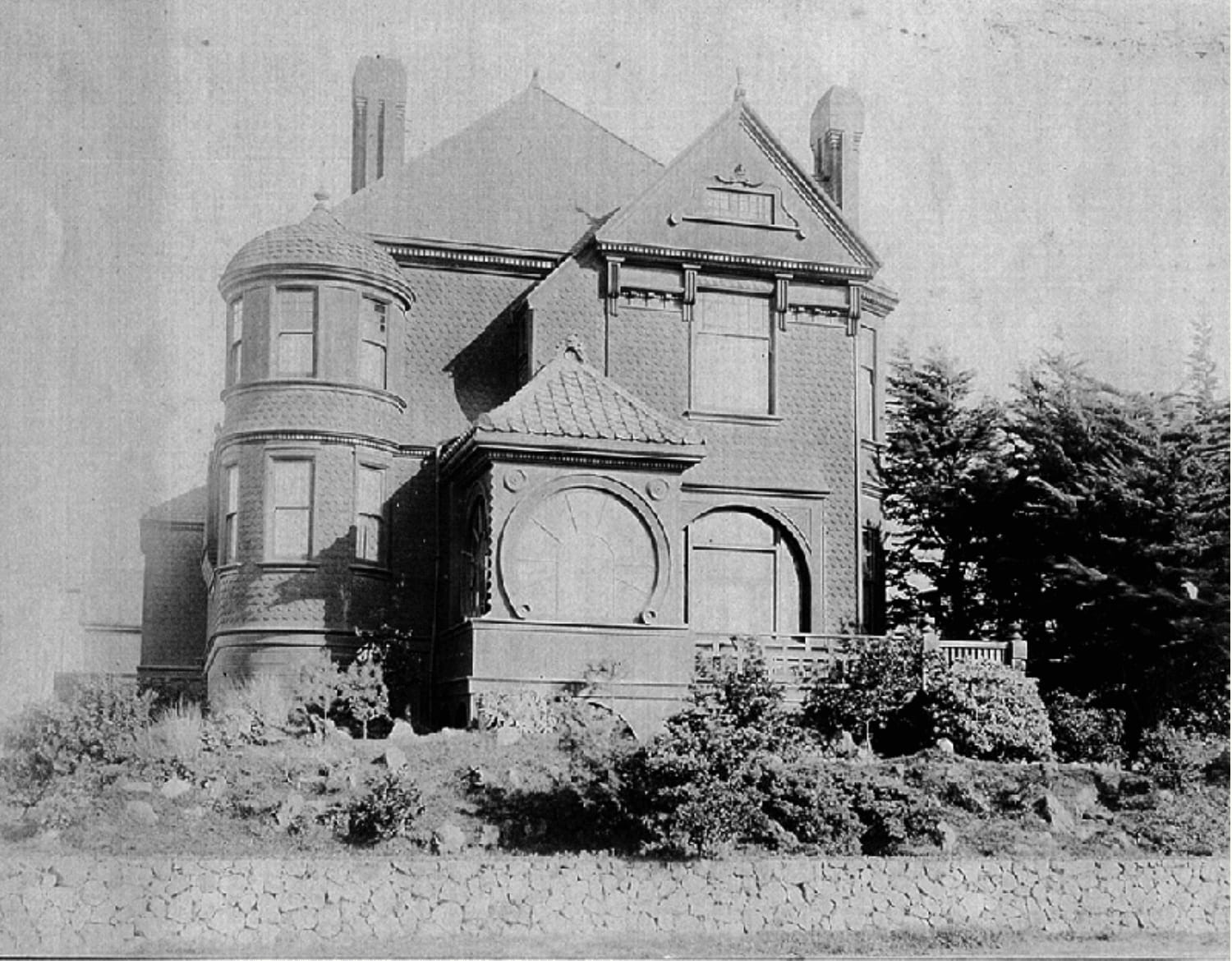 Photo credit: Western Neighborhoods Project - /marsh-home-12th
The Richmond Today
Living in the Richmond District has many perks. It is close to nature and the ocean, with stunning views and fresh air. It is also well-connected to other parts of the city by public transportation and bike lanes. It's a large in terms of San Francisco neighborhoods extending 50 odd blocks and is made up of inner, central, and outer districts. Inner Richmond is historically Asian-American and rich in Chinese shops, food, and businesses. Central Richmond maintains a balance of residential solitude and thriving retail. Outer lends itself towards a laid-back atmosphere being closer to the coast. If you are unfamiliar with the Richmond, it is well worth getting to know. You might want to call it home!
Just Listed in the Richmond District.
Stunning Mediterranean-Style Home with ADU near Golden Gate Park
$1,998,000
JUST LISTED! CENTRAL RICHMOND.
3 Bed | 2.5 bath | 3,000 SqFt Lot | Garage Parking | ADU
CLICK THE LINK TO LEARN MORE
# # #
Legacy Real Estate has helped Richmond home buyers and sellers navigate the market. What are you looking for?