Don't get all wet and bothered. Prepare for the Bay Area rainy season while it's dry.
As a great man once said (in this case mr Benjamin Franklin), "an ounce of prevention is worth a pound of cure".
We know. The last thing you are thinking about at the summer barbecue is preparing for the stormy season. But after last December when single-day rainfalls were measured in inches and the North Bay received over 4 inches of rain, it really is worth taking a look around your house during fair weather.  Finding out you have a problem during inclement conditions is at best inconvenient and at worst very costly.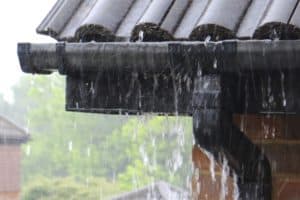 Check your rain gutters now.
This is step number 1 in safe-guarding your home. It's time to dig out the ladder. Make sure it is secured correctly on even ground and you have a spotter. Clear out the gutter and don't forget the drains. Gutter reattachments can be done by yourself. I will attest this is easier now than in the rain.
While you are up there – look at your roof.
If you see anything loose or damaged it's time to get them repaired. Look for any tears and buckling on flashing. If you have one, check the chimney and look for damaged bricks, cap or cracked joints.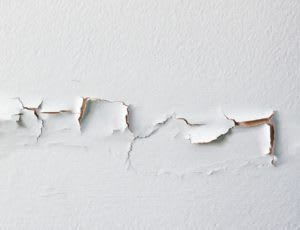 Back indoors look for signs of roof leaks.
If you see any discoloration or peeling paint on ceilings and walls there's a good chance there was a leak. Check your attic for damp rafters and signs of mildew.
What about the trees?
Anything that hangs over your house is a ticking time bomb. We recommend you trim back any overhanging branches. If you are removing any major trees be sure to check with your local Forest Practice Laws. Here's a link to Northbay resources.
Inspect your doors and windows.
It's time to ensure there are properly insulated with appropriate weather stripping.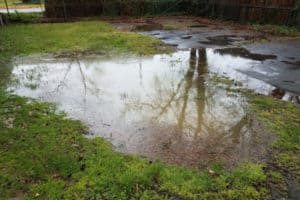 Are there any signs of water collecting at the base of the house?
If there are, it's time to redirect water with trenches or drains. Think back to the last rainy season and identify the spots where water pooled.  Smaller puddles can be eliminated with filling in the areas with more vegetation but larger areas will need to be redirected using French drains, swales or ditches.
Where are the sandbags?
If you neighborhood is prone to flooding, keep sandbags filled and at the ready. Prior to any upcoming storm check your local community resources. Many San Francisco neighborhoods offer free sandbags. We recommend getting there early as they are likely to run out.
Erosion, Erosion, Erosion.
Most of San Francisco is on a hillside.  We saw a number of homes in Marin disappear down the slopes. Shore them up if necessary, find a reputable contractor to shore them up as needed.
Interested in Bernal Homes? Here's what is currently on the market – please don't hesitate to reach out with any questions.