Welcome to the place for Bernal Heights news, the stories that shape Bernal – a diverse community perched atop a number of rolling hills in the southside of San Francisco. Known for better weather, great views, inclusiveness, and beautiful homes.
We wanted to create a repository for the stories that paint a picture of the place we love to call home.  Feel free to point out any pertinent pieces we may have missed and we'll happily add them in. Click here to see newer Bernal articles as they appear.
May 30, 2020
This touching piece by Nellie Bowes written at a time when San Francisco and the nation struggled with the COVID lockdown. The article details how the Bernal community supported each other, got creative, and started the media sensation '6 feet of separation' – the children led newspaper.
---
June 8, 2020
This is not the first time Bernal's iconic rock has made it into the news. However, it is the first time it has played out for as long as it did with a series of back and forths of painting and repainting the rock culminating in overnight watches. The rock has become a vehicle for many to begin the discussion with neighbors and children about the Black Lives Matter message.
---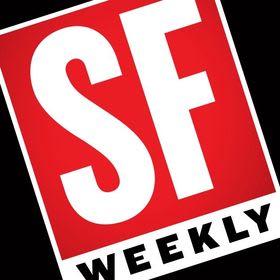 October 25, 2018
We know! Writer Peter Lawrence Kane touches upon the multiple hills and areas (yes, not just Bernal hill) that make up our neighborhood; the small section of Bradford street that has the steepest grade within SF; the roller-coaster blocks of Elsie street; the industrial landscape of Bayshore blvd; and Alemany that hosts the longest-running market in California, and more.
---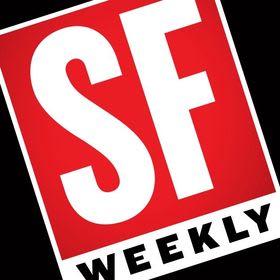 October 25, 2018
For almost a decade, the go-to source for Bernal Heights news and stories was Bernalwood, a wonderful neighborhood-focused news site compiled and mainly written by longtime Bernal resident Todd Lapin. Bernalwood archives are still available if you are interested in the quirky tales of old. For more up to date Bernalwood news, you can always join the Bernalwood Facebook page.
---
September 6, 2018
Melia Robinson takes readers on a photo journey of a day in Bernal. The piece takes you through Bernal's parks, current and former establishments, as well as open houses. Note, Bernal Heights real estate has continued to appreciate since this article was penned.
---
December 10, 2016
Julie Lasky, former deputy editor of NYT's now-defunct Home section examines life and real estate in Bernal. The piece touches upon how Bernal Heights single-family home prices rose from $800,000 in 2012 to just under $1.4M in under four years. Edit:  As of 2020 Bernal Heights average home prices have risen around the $1.7M mark. Bernal Heights real estate continues to be a sound investment.
---
October 5, 2016
Any round-up of Bernal news stories would be remiss not to include the long history of the area. Writer/Historian Bob Bragman compiles this wonderful timeline of Bernal Heights history via the Chronicles' archives. Enjoy!
---
Are we missing anything? Feel free to drop us a line with some of Bernal's stories that make our community what it is today.