Carren Shagley - Founder & Associate Broker
Bernal's Gate Street
Gates Street is a peaceful urban road that stretches from a cozy cul-de-sac at the northern edge of Bernal Hill, then winds southward past Crescent Avenue. From its early beginnings as a humble dirt path to its current status as a residential thoroughfare, Gates Street has witnessed the ebb and flow of Bernal's evolving community while remaining relatively untouched. For decades, it has provided a quiet haven for Bernal families, away from the hustle and bustle of the city. Here's how the Bernal Journal (1964 to 2008) described Gates Street and Bernal in 1982:
"The houses had numbers then, but there were no streets, only mud and dirt roads – and there was no transportation… Many people had cows and goats - it was like being in the country, but we liked it here."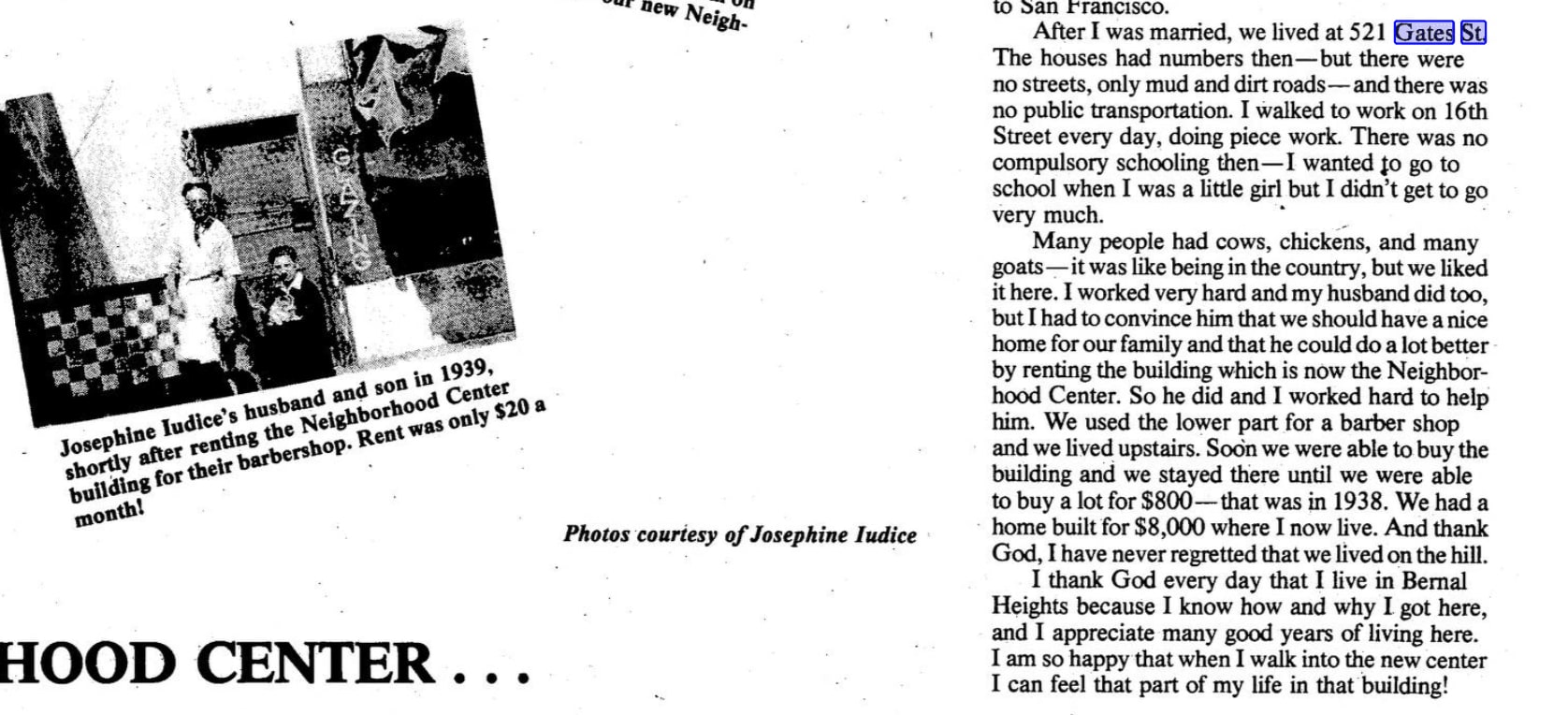 EARLY DAYS OF BERNAL REAL ESTATE
After the 1906 earthquake, many displaced San Francisco residents moved to Bernal Heights, attracted to the temporary housing and the "earthquake-proof" radiolarian chert that makes up the hard rock foundation of Bernal Hill. Within a year, developers seized the opportunity to build at least 600 new Edwardian-era homes on the relatively inexpensive land, with many more to come.
One of these early Edwardians, which has been in the same family for many decades, is 82 Gates. Built-in 1916, this 1,250 sqft home sits on an extended 3,500 sqft lot on the upper slopes of Bernal Hill and was among the first to embrace life in Bernal.
Here's a glimpse of what the area looked like in 1916 at San Bruno near Alemany, the year 82 Gates was built: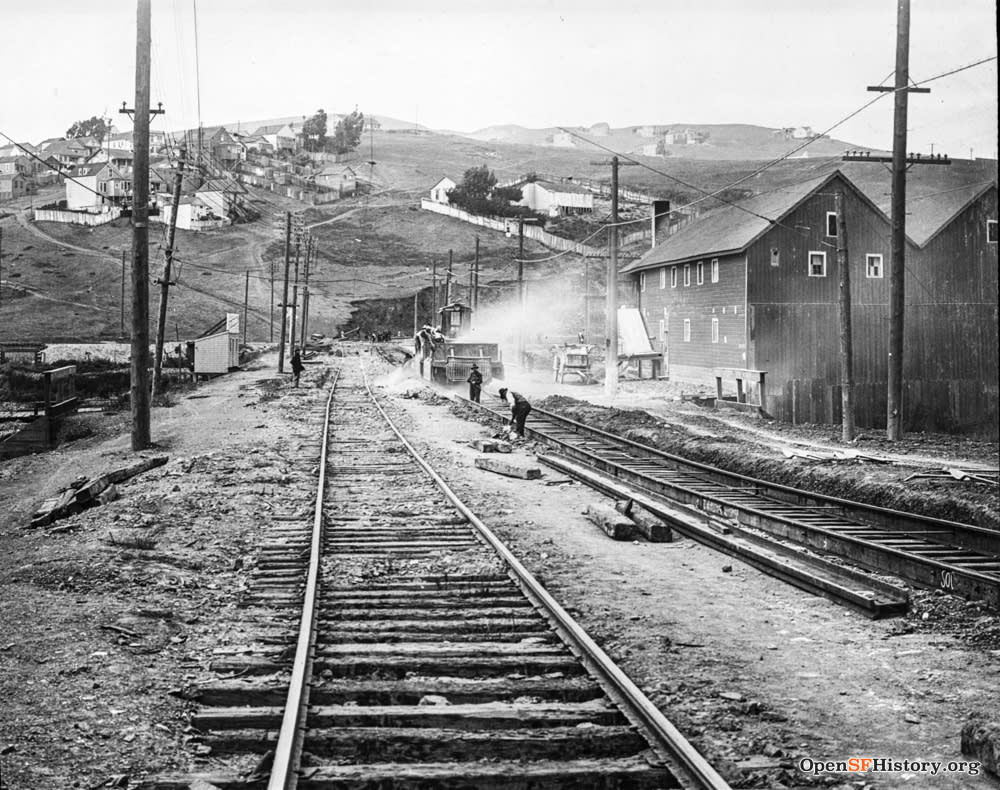 Thanks to the San Francisco History Center, we can still appreciate glimpses of Bernal's historic past 30 years later as development continued, such as Mrs. William McKeen standing near Franconia Street in 1946.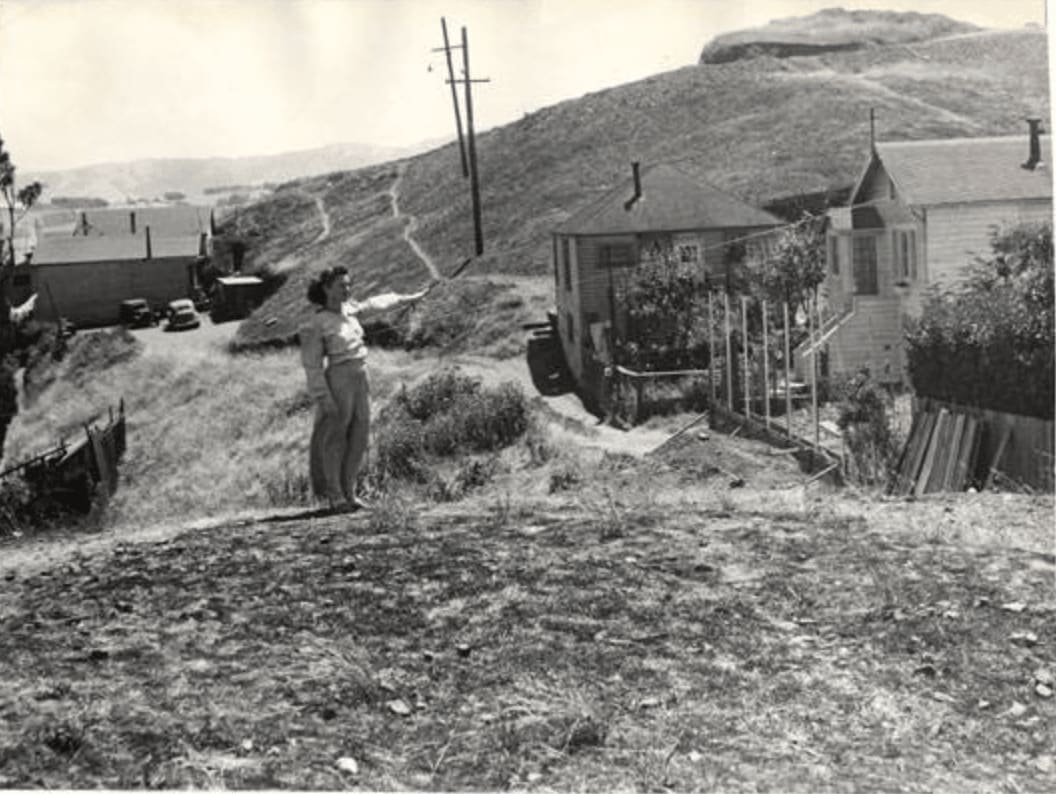 LIVING ON GATES STREET TODAY

Today, Gates Street remains a peaceful residential haven for San Francisco residents. It offers stairway access to the delightful Bernal Hill Park, a 35-acre green space covering 14 hectares and reaching an elevation of 433 ft. As you hike up the summit trail, prepare for awe-inspiring 360-degree views. To the south, Gates Street is only a few blocks from Alemany Market, San Francisco's longest-running farmer's market dubbed the 'Peoples Market', and serves as a reminder of all the people who have called this street home.
# # #
Carren Shagley and her daughter Jennifer Burden have been helping Bernal residents buy and sell Bernal real estate for over 50 years. Whether you are a long-term resident or a first-time home buyer the Legacy Real Estate team is here to help and brings their understanding of Bernal real estate market trends to the table.