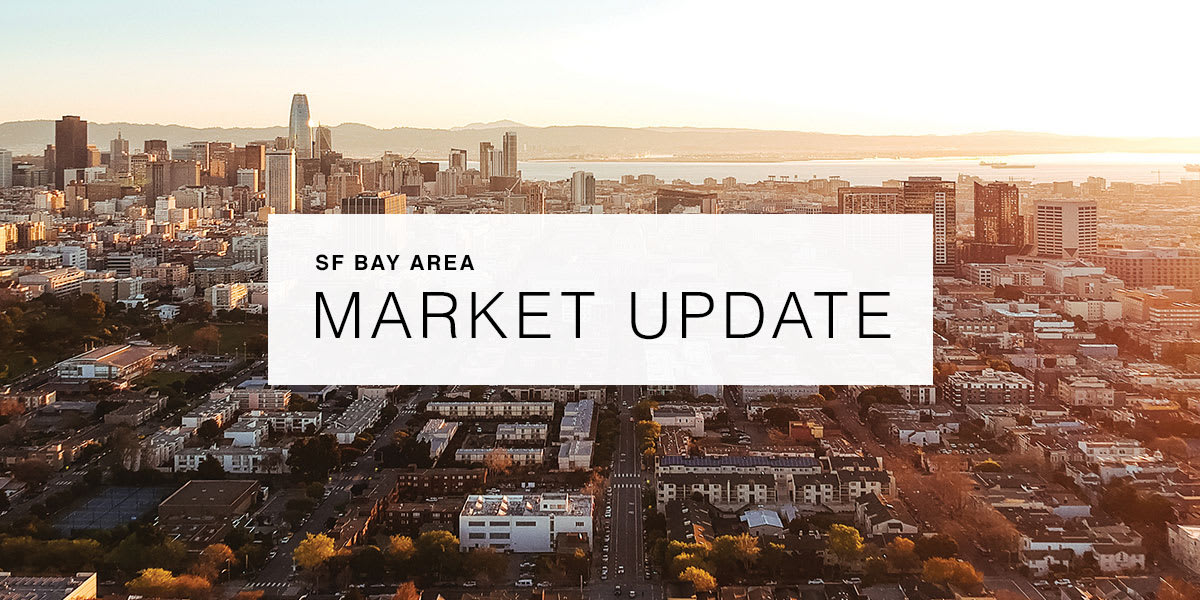 ---
Welcome to our December newsletter.  We hope you had a nice holiday and the New Year brings you health, happiness, and joy! We look forward to answering any of your real estate questions in the New Year. 
This month we'll take a dive into the most recent housing numbers and provide a Market Update for San Francisco through an examination of:
Home Prices
Month's Supply
Days on Market
Sales-to-List Price
---
Market Update for San Francisco 
Here's a snapshot of this month's housing market in San Francisco across four key indicators: home prices, month's supply, days on market, and the sales-to-list price.
Home Prices 
Prices for single-family homes and condos have spent much of 2019 above the previous year, with single-family homes up 16%.
Condo prices ended November in line with last year's prices.
The takeaway: 
For single-family homes, appreciating prices signal a healthy demand for housing and should encourage sellers to price their homes slightly above comparables. Sellers should price their condos in line with recent comparables.
---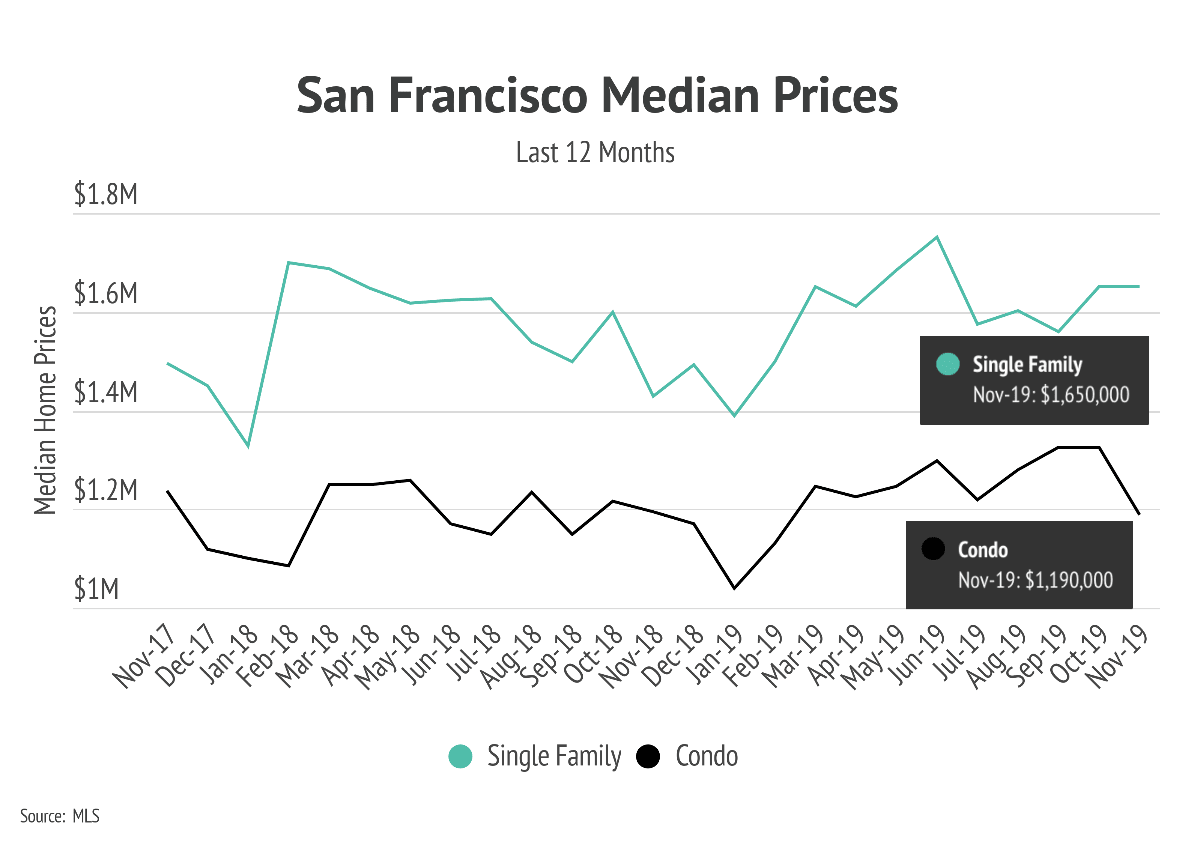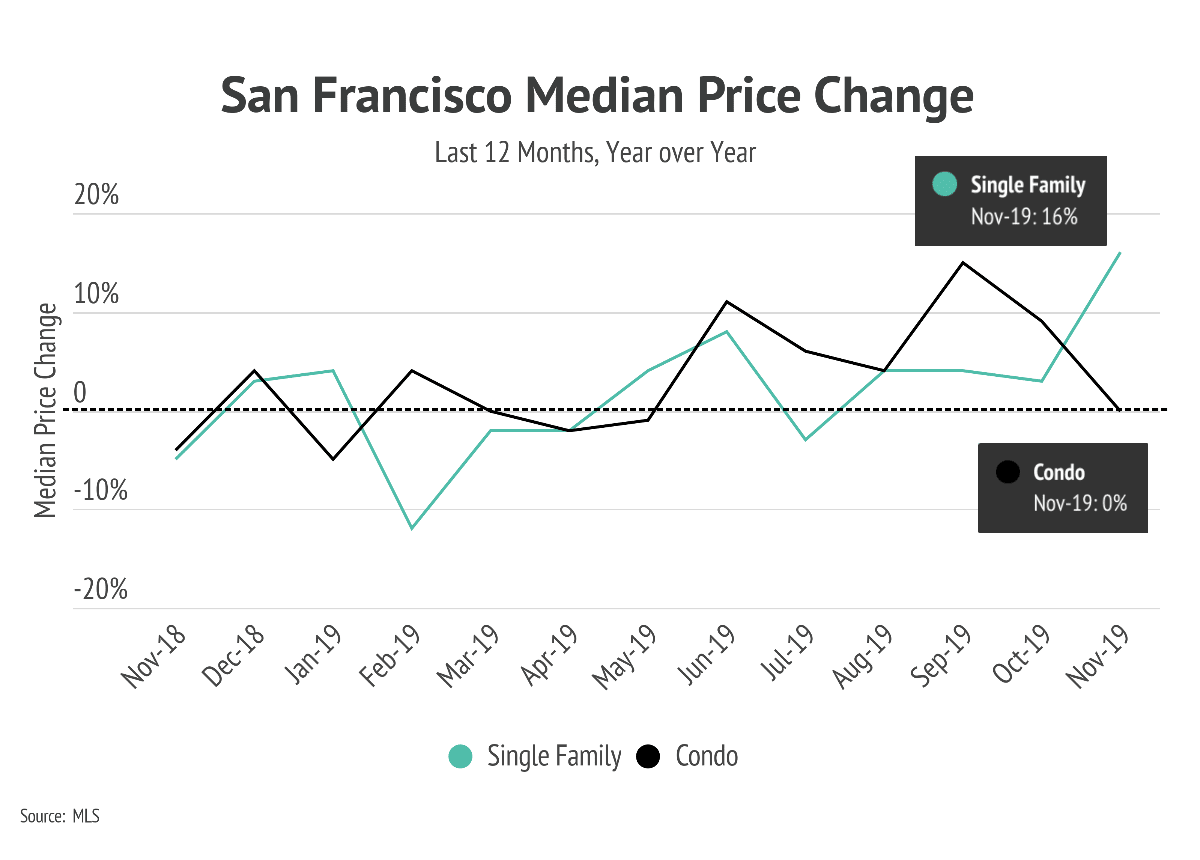 ---
Month's Supply 
What it means: Month's supply is a measure of how many months it would take for all current listings on the market (including listings under contract) to sell at the current rate of sales.
Worth noting: In California's high-demand market, a "balanced" supply level is three months, which means there are three months of housing inventory on the market at the current rate of sales. Less supply favors the sellers.
The takeaway: 
It's a seller's market. Supply levels are extremely low and tightening further compared to the previous year, giving sellers the advantage of robust demand and rising home prices.
---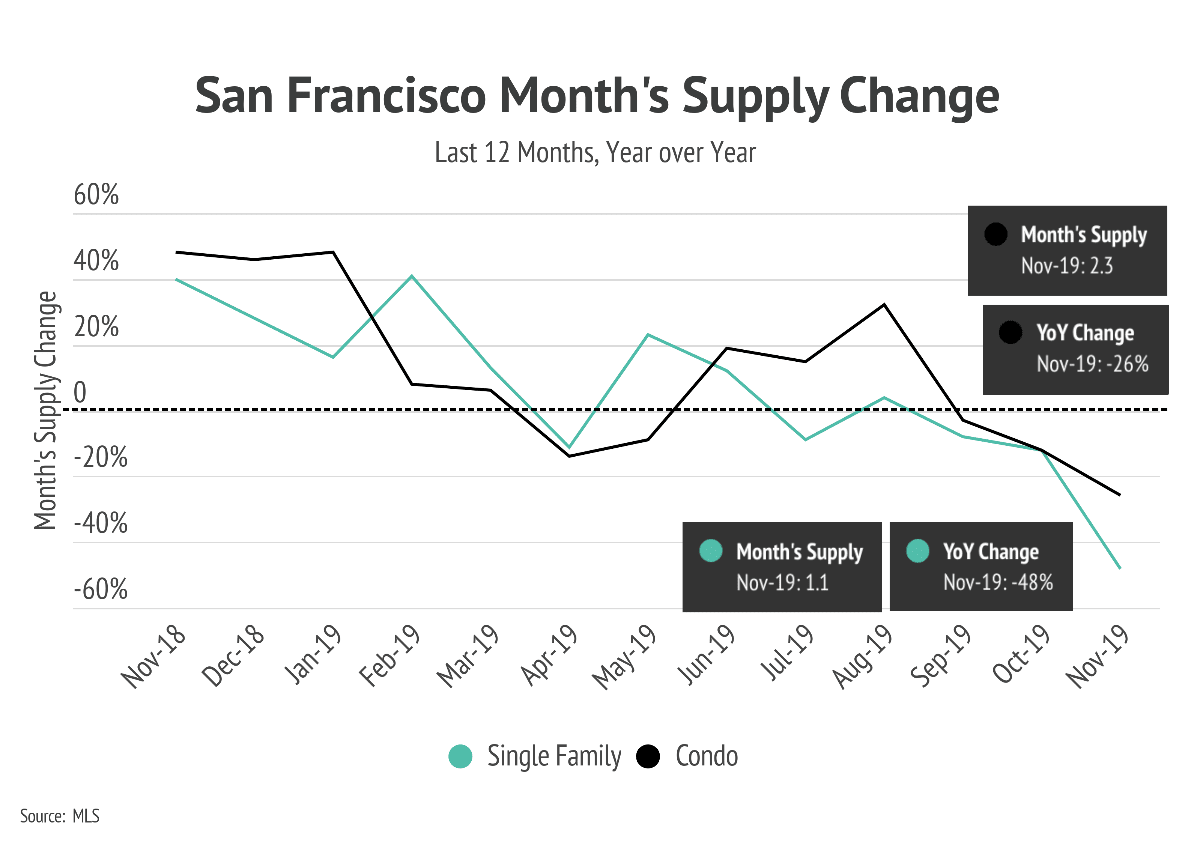 Days on Market 
What it means: The number of days a property has been actively listed on the market.
Luxury vs. entry-level homes: With fewer buyers for luxury homes, the number of days-on-market is higher for this segment than for entry-level properties.
The takeaway: 
Sellers of luxury homes should have realistic expectations about how long it will take to sell their property. Days on market declined significantly from a year ago.
---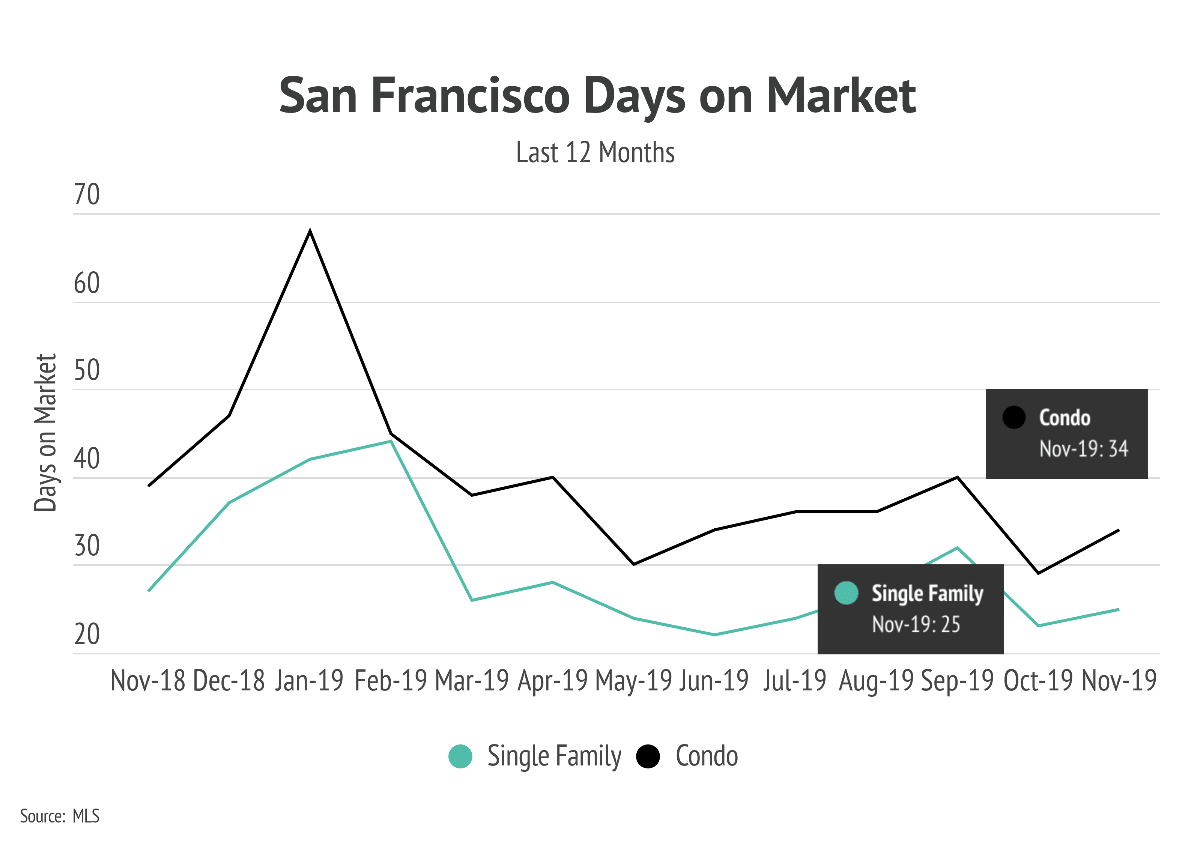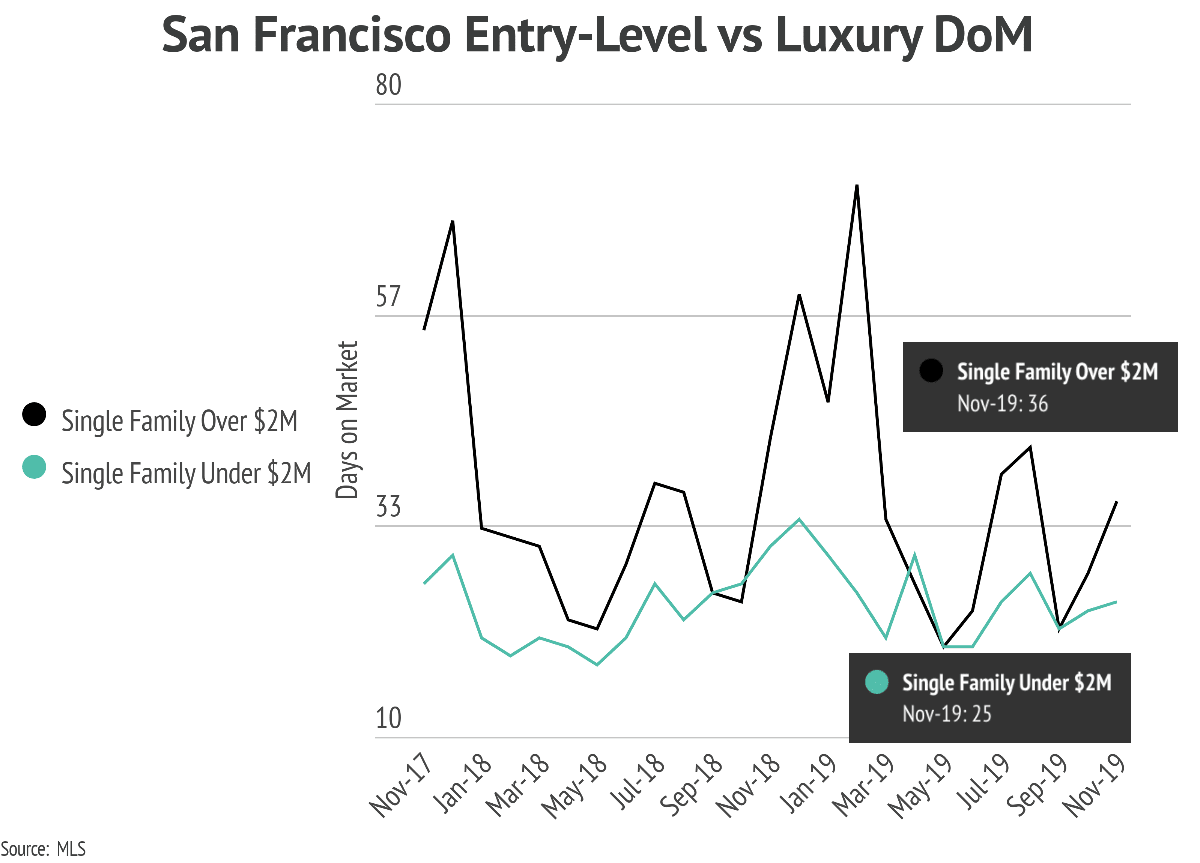 ---
Sale-to-List Price

What it means: The sale-to-list price ratio is the difference between the original list price of the home and the final sale price.
Worth noting: Single-family homes typically have higher sale-to-list price ratios than condos.
The takeaway: 
Both condos and single-family homes are selling well above their listing price. Both buyers and sellers should be prepared to negotiate prices accordingly.
---