Perched 150 ft above Lower Haight and Duboce Triangle is Mint Hill. It is a lesser-known San Francisco neighborhood yet beloved by its circa 2,527 residents for its urban feel and proximity to bars, restaurants, coffee shops, and parks. It is home to many young professionals with a high concentration of renters taking advantage of its central location and fantastic transportation options. Northwest lies Lower and Upper Haight and the Panhandle park. Southwest the Castro, or drop south into the Mission district and head East for Downtown San Francisco.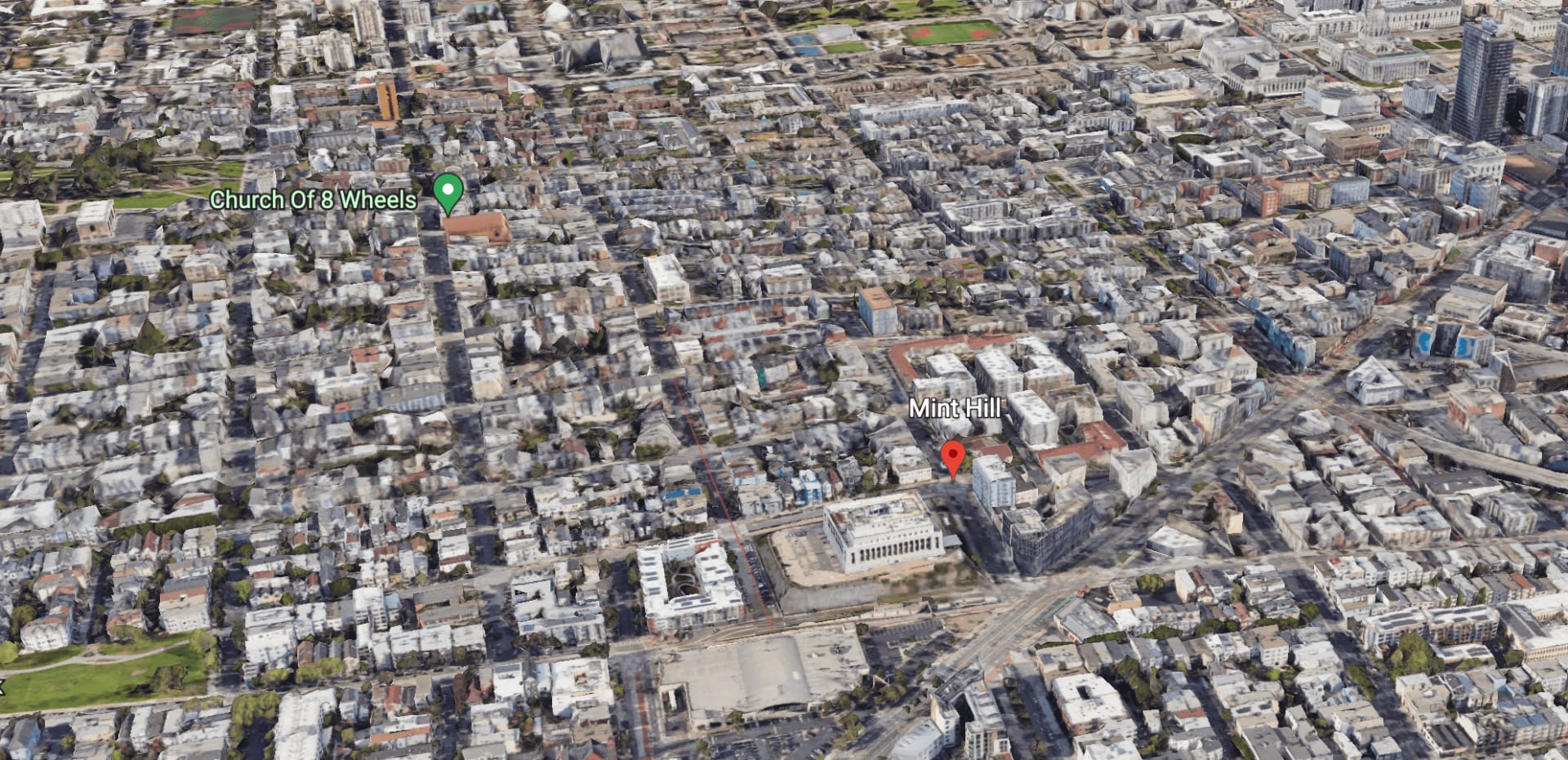 HISTORY OF MINT HILL
Mint Hill's history has deep ties with the history of the Gold Rush in San Francisco. In 1852 President James K Polk asked Congress to approve a Mint in San Francisco so the gold from California would no longer need to make the long trek to Philadelphia or New Orleans to be turned into coins. By 1856 the San Francisco Mint struck 1.89 million $20 Liberty double eagles from 3.4 million troy ounces of California gold. These coins bear the letter "S" for San Francisco. The Mint was moved and rebuilt a number of times before its final destination on Mint Hill in 1937. Today, the mint produces clad and silver proof coin sets and commemorative coins as authorized by Congress. It is not open to the public but you can learn more about its history and production processes here.
LIVING IN MINT HILL
Mint Hill is the 11th most walkable neighborhood in San Francisco with a walk score of 99 coupled with world-class transportation and very bikeable. At the foot of the hill bordering Market street lies a user-friendly Safeway with ample parking, Starbucks, a Whole Foods Market, and Pet Food Express.
BUYING & INVESTING IN MINT HILL
Click to view homes for sale in Mint Hill
Check out this great Duplex listing where the Sellers are working with us to sell their 2,940 square-foot home.
San Francisco, CA 94102
4 Bed | 2 Bath | 2 Car Parking

Listed: $1,495000
About this home.
117-119 Buchanan is a wonderful three-story 1922 Edwardian situated in one of the most desirable areas in San Francisco. The duplex has been in the same family for approximately 60 years. Opportunity knocks with 2,940 sq ft of living space (per tax records).
It has two spacious flats and wonderful details: a picture-tiled fireplace with built-in bookcases, baseboards, ceiling trim, and newly refinished hardwood floors in the vacant upper unit. The lower unit is rented. The building has updated plumbing, a newer roof, and a large garage with two-car tandem parking, lots of storage, and a charming landscaped backyard complete with a succulent garden.