The journey is not always a straight line.
At the start of 2022, I received a seemingly odd request from a Michigan native called Kelly. Kelly had recently visited the
John Denver museum
and fell in love with one of the items on display – a fun, comfortable-looking suede hat worn by the iconic American country-folk singer/songwriter. According to the placard on the case, the hat was a Nacca Dacca. Kelly was determined to find one of her own.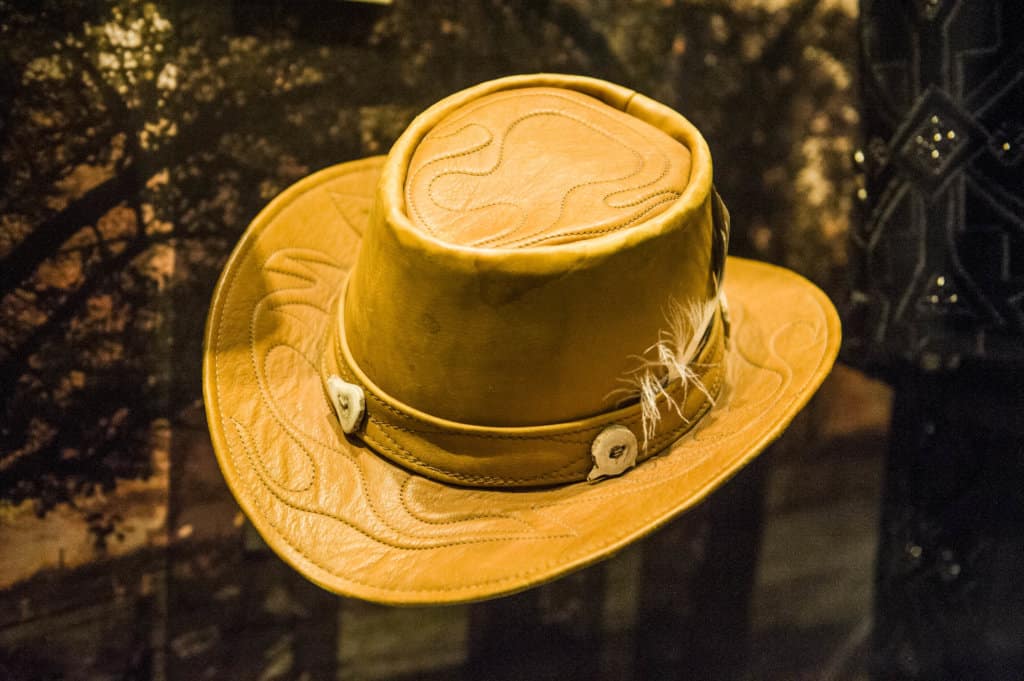 Hat, John Denver, Nacca Dacca San Francisco, c.1970s, Courtesy of the John Denver Estate
Kelly searched the term online, found my contact information, and reached out asking for more information. How did this hat end up in the museum and any advice on getting one of her own?
Nacca Dacca started in the late 1970s and exemplified all that was right about the "hippie generation". I graduated from Berkeley with a plan for a master's in psychology or social work. Seemingly, it was a popular choice at the time and I was not able to find an opening.
I don't really believe in 'directions' in art; the rope twists and you follow it Graham Nelson
Enter a lovely Palo Alto craftsperson who offered to teach me how to make hats. I jumped a the chance. In exchange, I shared with her how to make Moccasins. We traded skills and I soon headed for San Francisco and the life of a street artist. My partner came to work with me and we named our company after his pet raccoon called Nacca Dacca. I'm blessed to say hard work and timing made the business a success. We made thousands of hats and caps enjoying a great life traveling to fairs while falling in love with San Francisco selling wares at Fisherman's Wharf. In time, Nacca Dacca's customer base included actors, artists, and John Denver. You can even see one of our 'Cheesecuttter hats' in the 1980s movie 'An Officer and a Gentleman.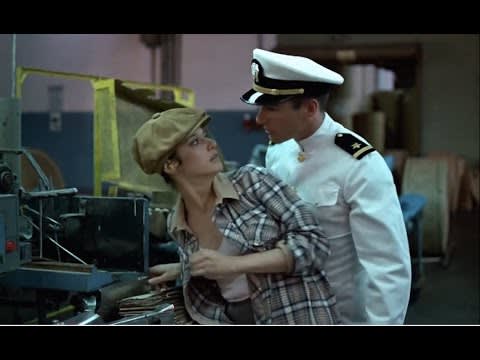 An Officer and a Gentleman is a 1982 American romantic drama film starring Richard Gere, Debra Winger, and Louis Gossett, Jr.
My artist's journey continued until the recession of 1983 when wholesalers could no longer afford their bills and we had to close the shop. I'm glad that Nacca Dacca is still remembered and on display in Colorado. Sadly, I no longer have hats for sale or gifts. If you are lucky enough to have come across one, I recommend you hold on to it. Nacca Dacca created timeless hats and lifelong friends and memories.
It was an incredible experience with many takeaways that I apply to the world of real estate. Choosing the right home can provide a lifetime of comfort. No home is identical nor are the needs and situations of those we work with. Finding clients with the right fit will continue to bring me joy.
---
Carren Shagley became a licensed CA realtor in 1983, followed by her daughter Jennifer Burden in 2004. Together they have helped hundreds of San Francisco homeowners navigate their real estate decisions.

What are your real estate needs?
We are a powerful force on your side.