On June 3rd, the California Association of Realtors (CAR) released survey data sampling California agents and their clients over the last week of May. The results revealed the majority of buyers expect home prices to be lower while only a small number of sellers are reducing their listing prices.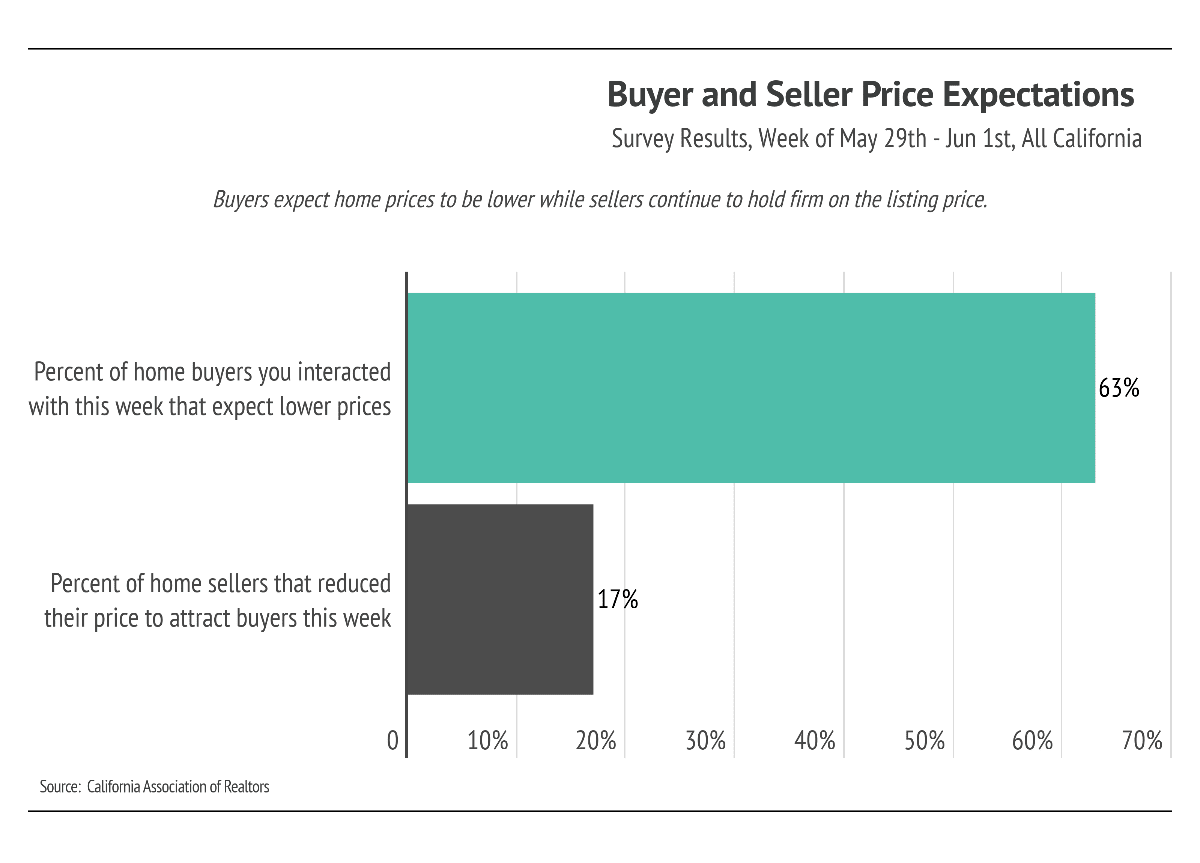 In the long run, who is right will depend on how long the economic recovery takes. In the short term, however, the data tells us that single-family home buyers appear to have wishful thinking, while condo buyers appear to be correct. Begging the question, is now the right time to purchase a condo?
Condo prices saw a decline of almost 9% from April to May.
Compared yearly, prices were down for both single-family homes and condos. Single-family home prices were only down by 3% in May year-over-year. The more volatile condo market reported double digit declines compared to last year and have been trending down since February.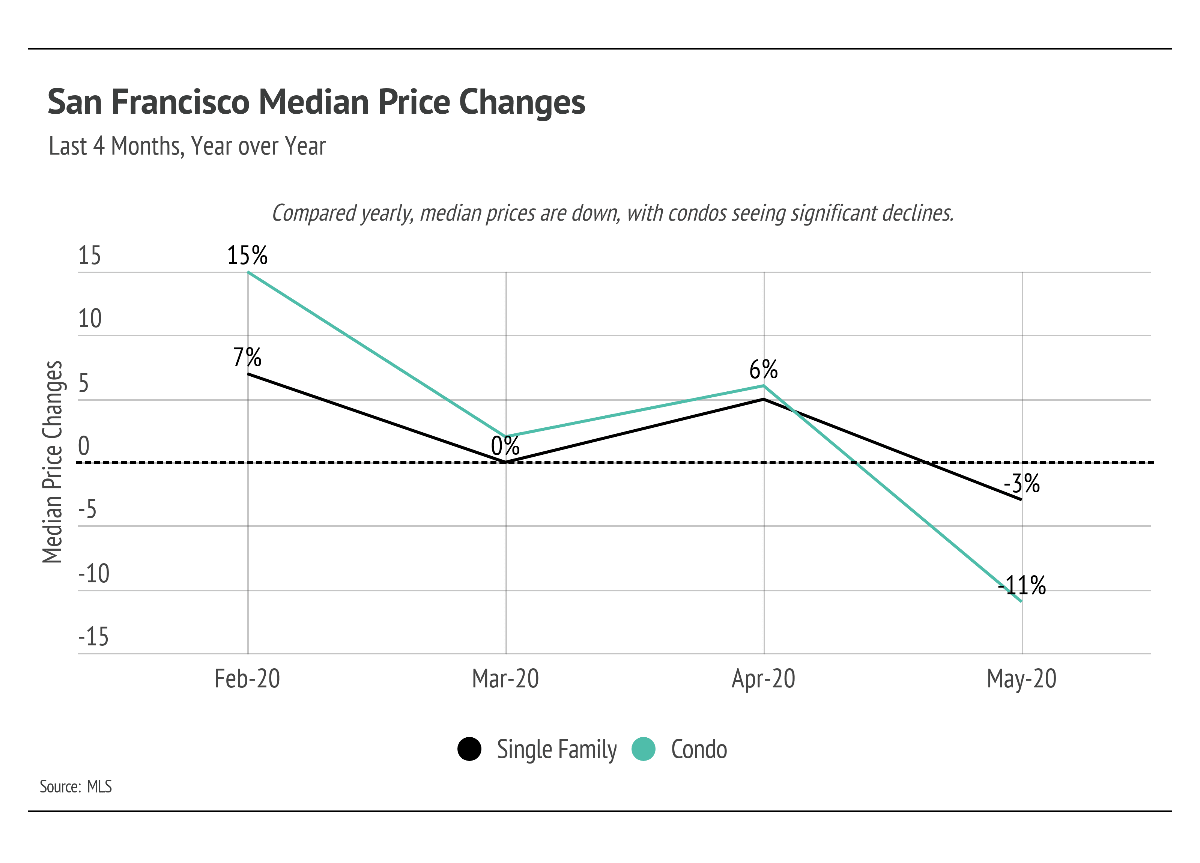 The year-over-year price decline was the first in San Francisco since the pandemic began.
Should homeowners be worried?
Not really. Evidence supports the idea that price declines will only be in the low single digits for the 2020 calendar year. The market continues to see a larger sell-side impact, meaning that housing supply has declined more than buyer demand.
In May, California mortgage applications for home purchases (as opposed to refinances) rose significantly from April and are only down 1.7% from this time last year. Mortgage applications correlate with buyer intent to purchase a property and indicate the number of homes under contract and home sold.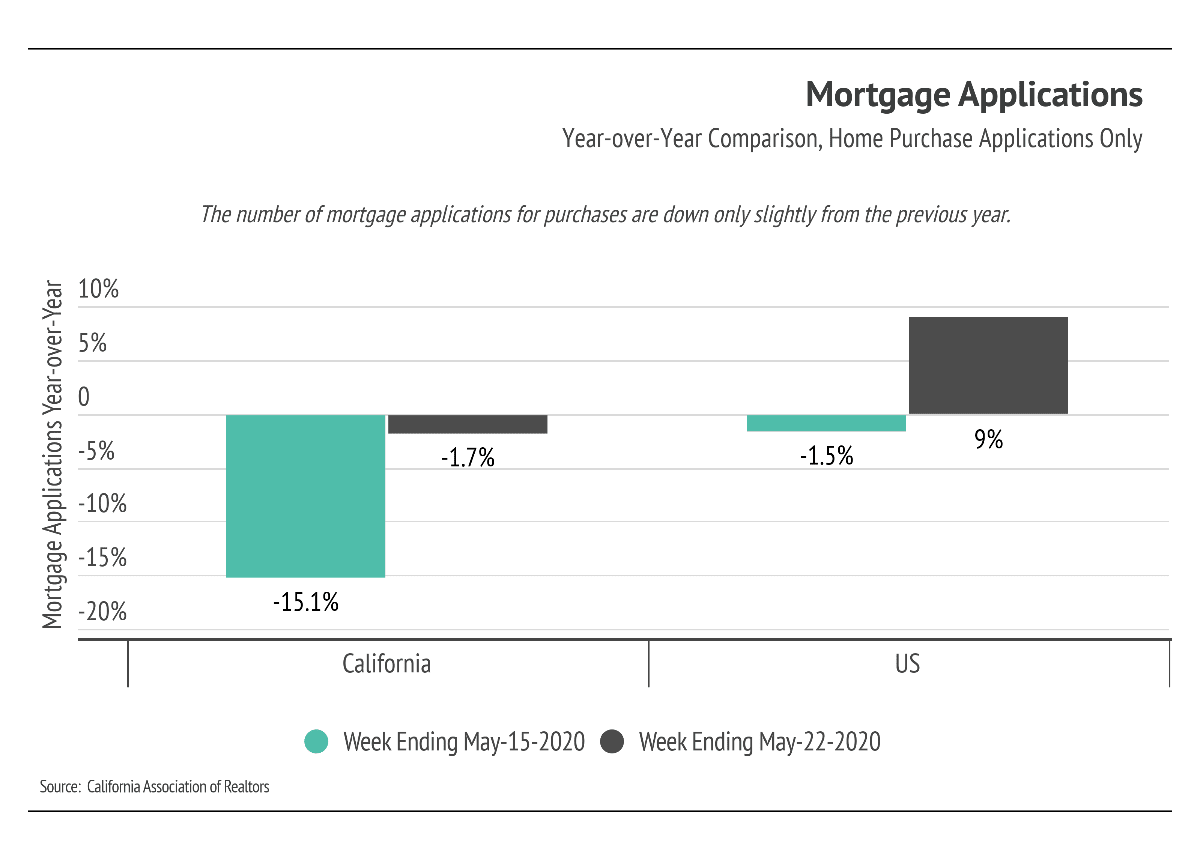 All of this is welcome news. The May data assures homeowners that their home equity is still intact as restrictions begin to lift. It should also encourage buyers who may have been delaying a home purchase to enter the market, especially those interested in condominiums.
With home prices dropping for San Francisco condos take a look at these recent listings. Have a question or looking for something in particular? Drop us a line.