There is no denying that owning real estate in the beautiful Bay Area is a highly attractive proposition. However, with so many stunning properties in the region, it can be hard to create a home that stands out. Therefore, it is critical to regularly renovate to keep your home ahead of the trends. With this in mind, keep reading for ideas on how to transform your California home through renovation with the latest building materials.
Low Maintenance Flooring
Flooring is one of the most important components of a home renovation project, as it can have a significant impact on the value of a California home. When choosing flooring for a renovation, it is essential to consider factors such as durability, maintenance, and cost.
There are several types of flooring materials available, each with its own unique properties. Hardwoods, such as oak and maple, are a popular choice for their durability and timeless aesthetic. They are also easy to maintain and can last for decades with proper care. Although they are typically more expensive than other options, they will boost resale value in ways that other flooring products cannot.
Vinyl flooring is a cost-effective alternative to hardwood, and is available in a wide range of colors and styles. It is also durable and easy to maintain, making it a popular choice for high-traffic areas. Products such as luxury vinyl tile are becoming increasingly popular among homeowners because they can be manufactured in designs similar to natural hardwood but are much easier to work with. Just be aware that vinyl floors will not boost resale value as much as some other materials.
Tile flooring is another popular choice for its durability and versatility. It is available in a wide range of materials, including ceramic, porcelain, and natural stone, and can be used in a variety of settings. While tile flooring will boost resale value significantly, it can be more expensive than other options and may require professional installation.
When choosing flooring for a home renovation project, it is essential to consider the overall style and design of the home. A flooring supply company can provide expert advice and a wide range of options to help you find the perfect flooring for your California home.
Open Interiors
Open interiors are a major trend for California homes because they allow natural light to flow more freely, which can improve energy efficiency and create an inviting space. Additionally, open interiors can make a home feel larger and more spacious. However, one downside of open interiors can be unwanted noise transfer.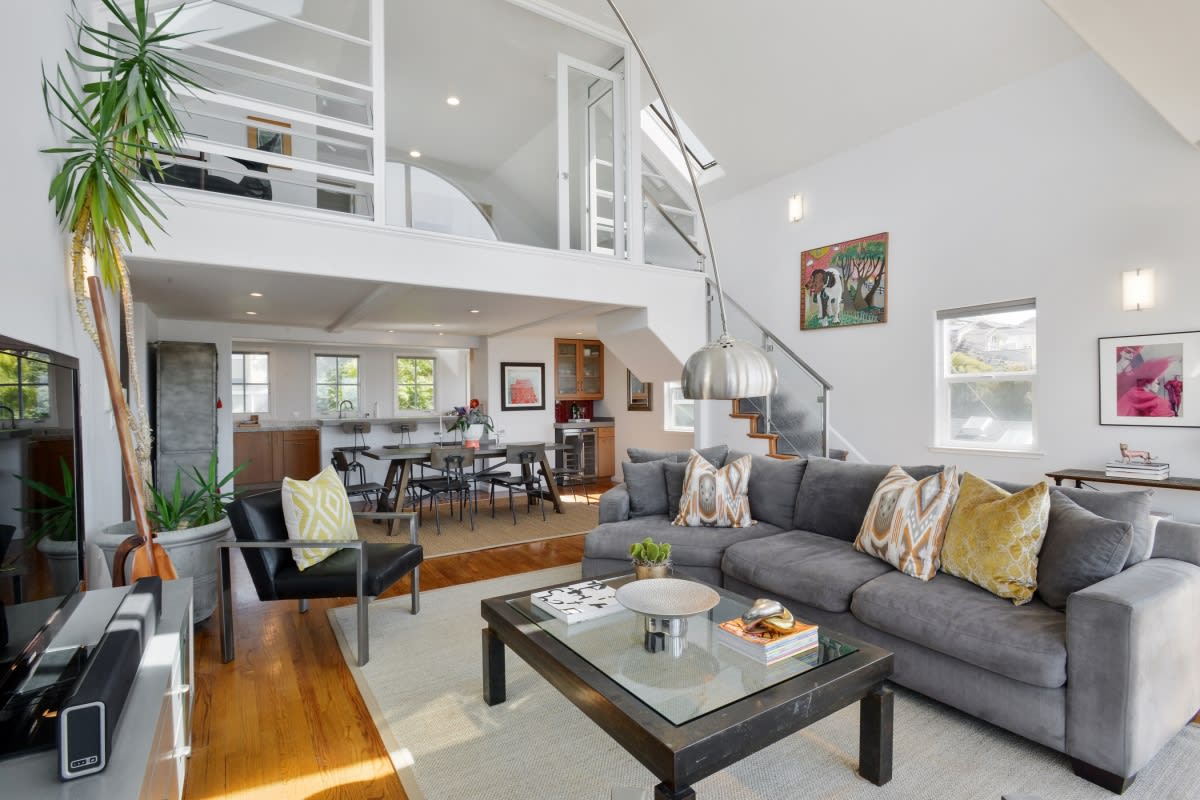 There are a few ways to reduce noise transfer in open interiors. One option is to use soundproof paint. Soundproof paint is a type of paint that contains sound-absorbing particles that add critical soundproofing mass to the walls of a home. It is a great option for homes that want to mitigate sound without adding a lot of bulk to their space.
Another option for reducing noise transfer in open interiors is to use acoustic panels. Acoustic panels are made from sound-absorbing materials and can be hung on walls or ceilings to help absorb sound waves. Acoustic panels can be a great option for reducing noise in specific areas of a room, such as around a television or in a home office.
Finally, area rugs can also help to reduce noise transfer in open interiors. Area rugs help to absorb sound waves and can also help to create a more defined space. When choosing area rugs for an open interior, it is important to choose rugs that are made from thick, sound-absorbing materials.
Functional Exteriors
Adding functional exterior space is a critical aspect for enjoying the beautiful California weather. By building stunning exterior features such as a deck, patio, or outdoor kitchen, you can transform your home into an entertainer's dream.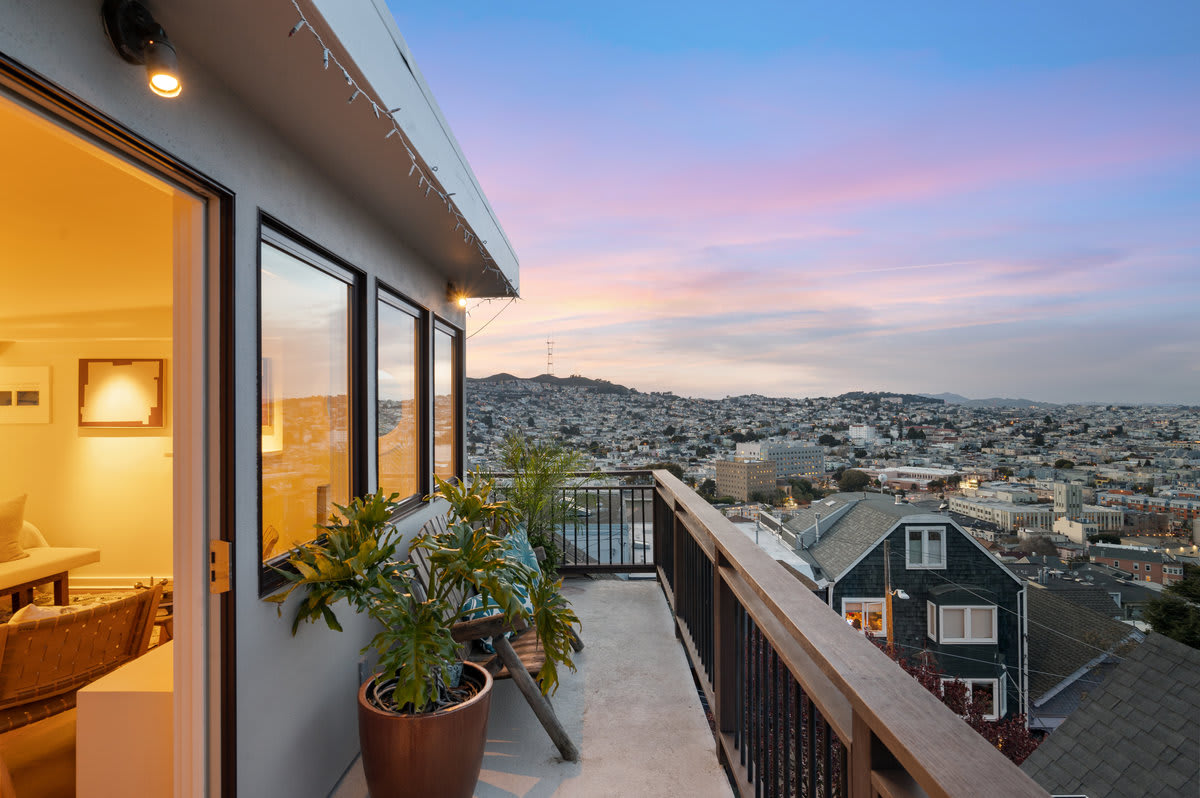 There are many benefits to having functional exterior spaces. They provide a change of scenery and a breath of fresh air. When you're feeling cooped up inside, spending some time on your deck or patio can help you relax and de-stress. Furthermore, functional exterior spaces can enhance your home's curb appeal. If you're thinking about selling your home, adding a deck or patio can make it more attractive to potential buyers who imagine the possibilities of getting outside and enjoying the perfect Bay Area weather.
When building functional exterior spaces, it is critical to choose the right types of pavers for the floor. There are a few things to keep in mind in this regard. For example, if you're planning on using it for entertaining, you'll need pavers that are durable and easy to clean. You will also need a paver that promotes drainage to prevent any standing water on the floors.
When choosing landscaping pavers for your exterior spaces, many people look into porcelain pavers vs concrete pavers. However, the best option may actually be composite pavers. They can be fabricated in a number of attractive designs that are nearly indistinguishable from more expensive porcelain. In addition, they are lighter and easier to work with than either porcelain or concrete while offering all of the same durability benefits.
Fire Resistant Roofing
Fire-resistant roofing can be a great option for a California home, as it can provide a significant amount of protection from the potential of wildfires that occur in the area. Fire-resistant roofing is available in a variety of materials, including metal and composite shingles.
Metal roofing is often the most fire-resistant option, as it is non-combustible and can withstand high temperatures. It is also an extremely durable material and will last over 50 years with even moderate care.
Composite shingles are a trending option for homeowners who want a more classic appearance for their rooftop. They can be manufactured to mimic natural asphalt or any other color to give homeowners the appearance they desire. However, they are much more resistant to fire than basic asphalt, coming with the highest fire-resistance rating on the market and a limited 50-year warranty.
Install Contemporary Features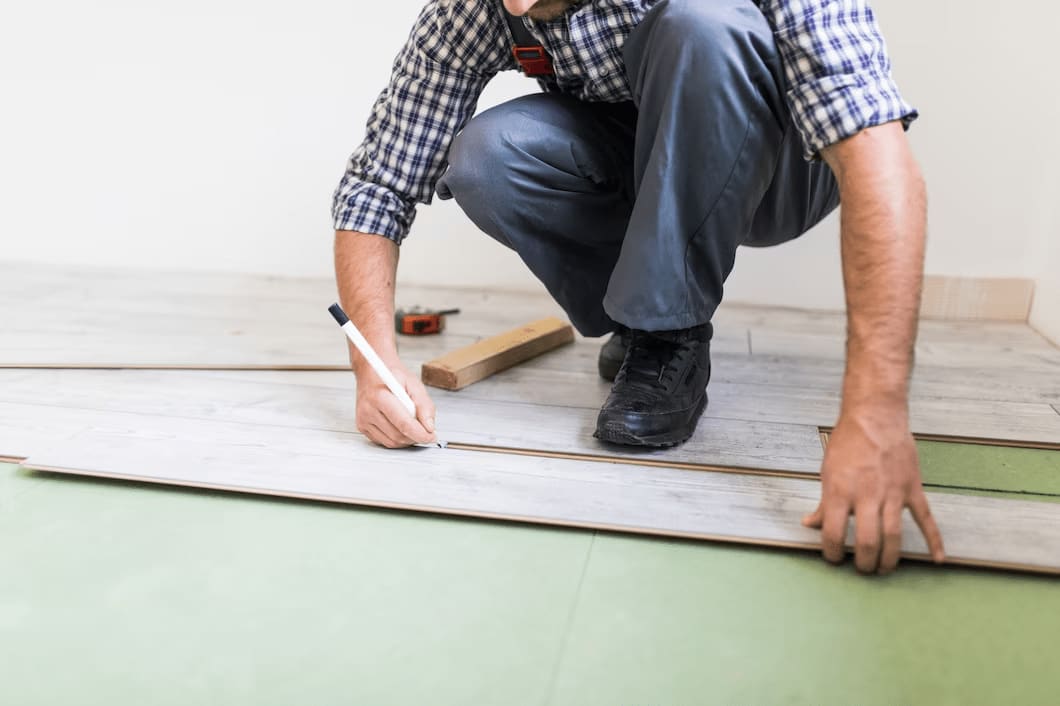 Modern features, such as home gyms, offices, and recording studios, are essential for California homes, as society is moving to a more remote way of life.
Home gyms are a great way to stay fit and healthy without having to beat traffic for a workout. Offices are also becoming increasingly popular, as more and more people are working from home. A dedicated office space can help to create a productive and professional atmosphere, and it can also help to keep work and home life separate.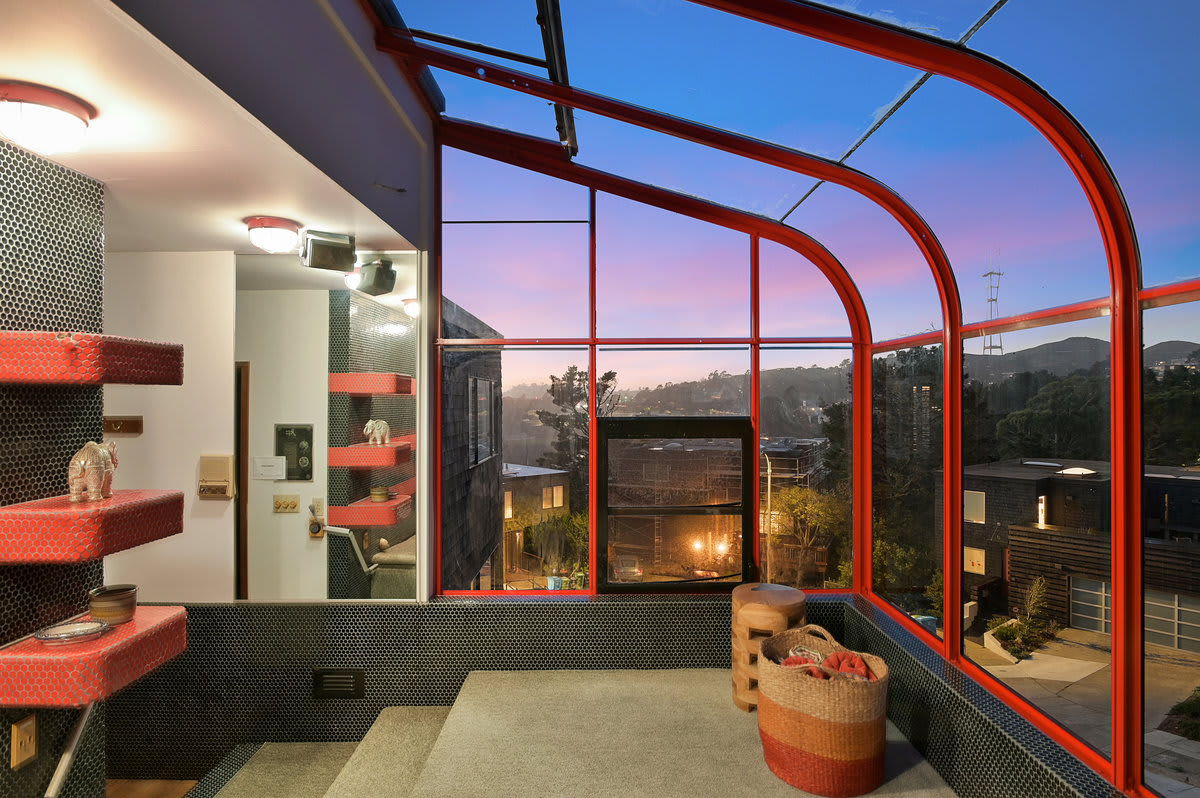 Recording studios are another great way to enjoy the comforts of home while still being able to pursue your creative interests. A recording studio can be used to record music, podcasts, or even videos. It can also be a great place to practice your instrument or to simply relax and listen to music.
These are just a few of the many modern renovation ideas that can make a California home more functional and enjoyable. If you're thinking about remodeling your home, be sure to prioritize these more modern concepts.
Even with the stunning California backdrop, it requires regular attention to renovation and upkeep to help your home stand out in a competitive market. For the latest in home and real estate advice in the Bay Area, reach out to the team at Legacy Real Estate for expert advice!
# # #
Max Shafer is a freelance writer that loves sharing his knowledge and expertise on real estate. He lives in Land O' Lakes, Florida where he enjoys spending time with his wife and researching real estate trends in his free time. Max's work as a freelance writer can be found on Building Product Advisor, a new construction industry resource site.