Transforming Your Home: Top Renovation Ideas to Elevate Your Property Value
Part of being a homeowner is regularly remodeling your property. Not only do renovations help improve the comfort and functionality of your home, but they are essential for helping achieve top dollar on the resale market.
With that said, not all renovations are created equal from an ROI perspective. Many projects are more style than substance, with buyers unwilling to pay more for low-function features.
From low maintenance siding to carefully coordinated kitchens, keep reading for the top renovation ideas to elevate property value!
Siding Upgrade
When it comes to boosting your home's property value, few renovations offer as much bang for your buck as installing quality siding. While many engineered products, such as vinyl and fiber cement, claim to be superior in terms of durability and maintenance, they tend to have a synthetic appearance that not all homeowners are crazy about. In San Francisco's peaceful year-round climate, wood siding with a fire-resistant finish is often the best choice.
When comparing fiber cement hardie board vs wood siding, wood offers a number of benefits that can increase your home's value. It is a natural insulator, which can help you save money on your energy bills. In addition, with proper treatment, wood is durable and can withstand the elements. Wood siding is versatile and can be painted or stained to match your home's exterior. Finally, wood siding has a timeless beauty that can add curb appeal and make your home more attractive to potential buyers.
Garage Door Replacement
The garage door is one of the most important elements of a home's exterior. It is often the first thing that people see when they come to your house and it plays a significant role in establishing curb appeal. A worn and degraded garage door can make your house look old and unkempt. A new garage door, on the other hand, can increase the value of your home and make it more attractive to potential buyers. In fact, the most recent Cost vs. Value report for the California region shows that a garage door replacement recoups 96.8% of project costs through increased resale value, making it one of the most lucrative renovations a homeowner can perform.
In addition to improving the curb appeal of your home, a new garage door can also increase its energy efficiency. Old garage doors can have gaps and leaks that allow air to escape, which can increase your energy bills. A new garage door with proper insulation can keep your home warm in the winter and cool in the summer, reducing your energy costs.
Functional Exterior Spaces
San Francisco is known for its generally mild climate, making the creation of functional exterior spaces crucial for boosting the value of a home.
There are many ways to create desirable outdoor areas. Patios with comfortable seating and shade are a popular choice, as they provide an inviting area for entertaining guests or relaxing with family. Outdoor kitchens are also a great addition and can include amenities such as grills, refrigerators, and sinks. Creating an outdoor oasis with plants and flowers is also a popular choice in the Bay Area climate. Finally, consider adding a water feature like a fountain for a beautiful focal point.
When considering a concrete foundation for patios, decks, or any other outdoor spaces, it is important to remember that these surfaces can be porous and prone to staining and cracking. Therefore, it is important to know how to clean concrete patio surfaces and perform regular maintenance to keep these areas looking their best, guaranteeing a beautiful environment to enjoy the beautiful Bay Area weather.
New Windows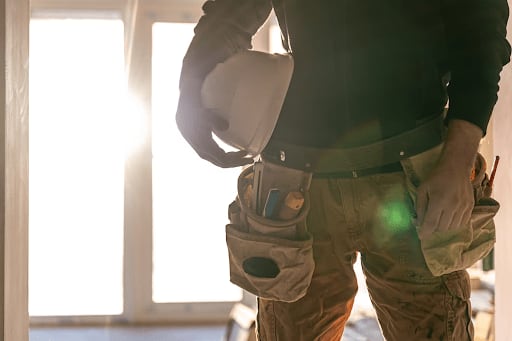 In a city like San Francisco, where the cost of living is high and the housing market is competitive, investing in new windows can be a smart move for homeowners looking to increase their property's value.
New windows can enhance the curb appeal of your home. In addition, new windows can significantly impact the interior ambience of your home, making it brighter and more inviting. Finally, new windows can improve the energy efficiency of your home, reducing energy bills and making your home more comfortable to live in.
When it comes to choosing new windows for your home, select energy-efficient options that are designed to fortify the building envelope. Furthermore, it is important to consider the style of your home when choosing new windows to ensure they complement the overall aesthetic. You may also want to think about adding features like double-glazing or UV protection to further enhance the energy efficiency and comfort of your home.
Mid-Range Kitchen Projects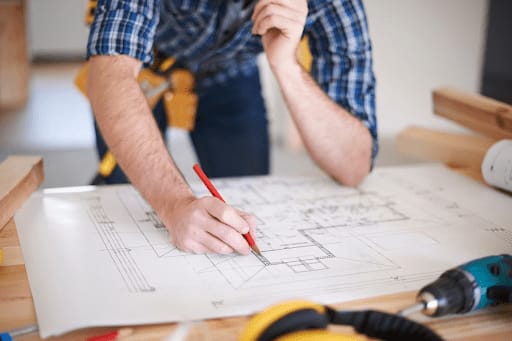 When considering a home renovation project with the intention of increasing property value, the kitchen is often a top priority. A well-designed and functional kitchen can significantly enhance the overall appeal and value of a property.
Homebuyers value kitchens that are functional, low maintenance, and stylish. Consider replacing outdated appliances with energy-efficient models to increase the home's appeal. Opt for durable and easy-to-clean countertops and flooring materials. Installing smart home features, such as smart refrigerators or voice-activated lighting, can also add value and appeal to potential buyers.
Focus on improving the overall layout and flow of the kitchen to maximize its functionality. Consider adding more storage solutions, such as pull-out drawers or pantry cabinets, to increase the storage capacity and organization. A well-organized and clutter-free kitchen is highly valued by potential buyers. For kitchens with limited space, consider installing space-saving appliances and storage solutions to optimize the available area.
Boost Your Bay Area Home's Value Through Strategic Renovation
When it comes to home renovations, not all projects are created equal. If ROI is what you are after, features that add functionality, improve energy efficiency, and lower maintenance requirements should take priority over more niche, elaborate projects. For more ideas on how to renovate to stand out in the competitive Bay Area real estate market, check out the resources at Legacy Real Estate for the latest trends along California's northern coast!