Have you ever watched the home improvement shows on HGTV and wondered why almost every house they do features hardwood flooring, an open floor plan, and a huge island in the kitchen? It's because these are the features that buyers are most interested in – at the time. Yet, design trends change and buyers priorities shift as well. 
Due to the outbreak of the coronavirus and local governments requesting that folks stay inside, real estate trends reflect that. Buyers are looking for different amenities and many homeowners who want to list homes are renovating their homes to appeal to buyers.
So, what kind of features are in demand in a post-COVID-19 world? HomeLight surveyed the top agents' predictions regarding the most desired features in their Q2 2020 report. Let's take a look at the top four responses.
---
1. Home office 
Businesses across the nation have allowed many of their employees the option of working from home amid the coronavirus pandemic. It isn't just workers who have had to adapt to working from home – children have had to use online learning due to school closings. 
With these factors in mind, 17% of agents are advising their clients they should consider finding a home with a dedicated home office. The home office provides a quiet space so work and school work can be done without any distractions.
---
2. Less densely populated areas
Sixteen percent of Americans are fleeing densely populated cities and are retreating to the suburbs and other less densely populated areas. By choosing to live in a less densely populated area, buyers feel a little safer from contracting the coronavirus, as it's much easier to social distance when you're not in the middle of a huge crowd like you would be in the city.
People are also choosing the suburbs because it's a different way of life. It's a lot more relaxed and easy going, something many of us are in dire need of considering the current state of things. 
---
3. Patios and decks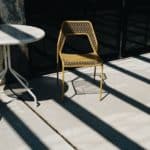 Along with moving to the suburbs, 15% of buyers want an outdoor living space where they can enjoy the fresh air, get some exercise, and entertain guests once things return to normal. Patios and decks are highly desired among buyers (and even homeowners) because they give them that extra living space, but also increases the value of the home. 
A new patio may cost less than $6,000 to install, but when you want to sell, you can expect to see an 85% return on your investment. Not a bad investment if you ask us!
---
4. Privacy fence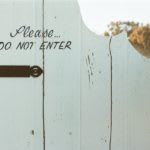 Privacy is a very big factor that people are looking for in a new home. Not only are open floor plans not as desired as they once were due to lack of privacy, but buyers want privacy outdoors, too. A privacy fence allows homeowners to enjoy their outdoor space without worrying about nosy neighbors. If you were to install a privacy fence on your own, you can expect a 78% return on investment, which is a nice chunk of change. 
---
Some features will always be in demand
When it comes to house hunting, everyone is going to have different preferences, and that's completely understandable. However, across the board, the four features we mentioned here are likely to be in demand far into the future. So if you're thinking about listing your home, you may want to consider taking on a few renovations so that your home appeals to as many buyers as possible! Drop us a line if you have any questions about listing your home.