Buying a home in Bernal Heights is competitive.
San Francisco remains one of the most competitive real estate markets in the world and our "sleepy" neighborhood we lovingly call Bernal is no exception. In fact, sleepy is not the word you would use for real estate in this neighborhood. At the close of 2020, average home prices in Bernal reached $1,733,000 selling at $1,067 per square foot.
---
Want more Bernal Stats? CLICK TO GET OUR 2020 BERNAL MARKET REPORT.
---
You read that correctly and we expect that price to go even higher as we get through the pandemic. Why is that? Well if you take a look at the numbers an impressive 60% percent of homes sold over their original list price which indicates that the market has more demand than supply. And THAT means more competition. In 2020 homes received on average seven offers and closed within 20 days. By all measures, the Bernal market remains extremely competitive.
Buying a Home in Bernal Heights? You need the local experts on your side.
A competitive market means you need the local experts on your side. At Legacy Real Estate we have been buying and selling homes in Bernal Heights collectively for over fifty years. Many buyers contact a realtor after they find a home they like. This is just too late. One of the first things a buyer should do is find a realtor with experience they can trust. Then with the guidance of their realtor, they can start the education process (disclosures, neighborhoods, pitfalls) and be ready to make an offer when they find a property that fits their needs. Otherwise, the process is unnecessarily stressful and the buyer does not have the tools to make the right choice and decisions. Buying a home is usually a series of compromises and without doing the background work most buyers are not prepared.
We have watched too many buyers represented by other agents end up paying too much out of desperation or fear. These buyers get their heads and hearts set on a home and believe the only route to success is simply outbidding everyone else. Just take a look at San Francisco's on-going list of Maximum Overbids from our Side counterpart theFrontSteps. We often see offers coming in 50% over asking price!! At Legacy Real Estate we believe in the power of negotiation and that a home is worth only as much as a buyer is willing to pay. There are many variables in setting your offer price and we have the experience, relationships with the other realtors, knowledge, and tools to help you to determine the value of the home and your desired offer price.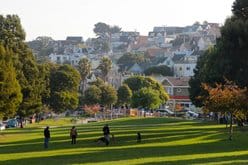 Buying a Home in Bernal Heights? You need to get pre-approved.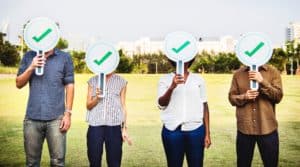 With homes in Bernal sitting on the market for as little as 14 days you have to get your finances in order and pre-approved for a loan. Real Estate just moves too quickly in Bernal Heights to start this process when you find a home you like. Luckily for you, we can recommend our preferred lenders to walk you through this entire process. [Drop us a line and we'll send you info directly.]  We've extensively vetted these lenders and know they'll give you the best shot to becoming a serious contender so you can focus on looking for your dream home and putting in your first offer.
Buying a Home in Bernal Heights ? It's time to customize your wishlist.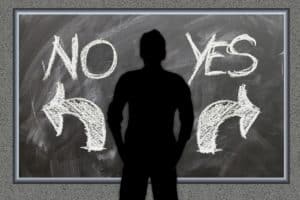 Great! You are pre-approved. This is the first big step. You are serious about making the move to home-ownership in Bernal Heights and your reputable lender has helped you to determine a budget. Now it's time to find your dream home. You already love Bernal Heights' small town feel in the bigger city. You were taken with the neighborhoods close proximity to parks, the ease of shopping and free parking at the Good Life Grocery. You love how Cortland avenue is now bookended with two beer establishments Barebottle and Old Devil Moon. Now it's time to let our team at Legacy Real Estate help you prioritize your needs. Remember choosing a home is a process and we are here to walk you through it the entire way. We will help you identify what kind of homeowner you'd like to be. We can help find a property to fit just about any set of preferences. We are ready to start looking on your behalf just send us that list.
Buying a Home in Bernal Heights is Fun.
Let's be honest. We love real estate and we love helping clients like you navigate your first home purchase or sale. There's no other reason we would have been doing it for so long. We value the hard work, the tough negotiations and market research we do in the background to ensure your success. We are uniquely positioned to know what comes on the market before others (check out our partnership with Aalto), and our exclusive network of top agents and technology partner keeps us a step ahead with up-to-the-minute information and vital market insights that can impact the bottom line. We make the process fun and stress-less. It's good to know you have a POWERFUL FORCE ON YOUR SIDE.
Check out testimonials from recent Buyers that worked with us in Bernal Heights.
I have worked with Carren and Jennifer for many years.  When I bought my first house, which was exclusively listed with another realtor, Carren was kind enough to review my contract for me, though she stood nothing to gain.  And when my mother and I were shopping for a house for my mother, Carren and Jennifer talked my mother out of a house she liked, losing in the process a quick sale, because they foresaw (correctly) that the steep stairs leading to the front door one day would be too hard for my mother to negotiate.  When we eventually found the right house, Carren and Jennifer made sure our offer prevailed against many other bidders. Folsom Street Buyers
---
Carren and Jennifer are fantastic realtors. They were patient with us as we looked for our perfect home in this crazy SF market. Eventually, we found exactly what we were looking for thanks to their expertise. They were professional, friendly, knowledgeable, and fun. They helped us stay calm through a rather tricky closing with a nervous seller and in the end, helped us get a home we love! I would absolutely work with them again on either side of the real estate market. Richland Street Buyers
---
Take a look at current Bernal homes for sale. If you have any questions about a property or want to discuss working with us as your agent – we are a click away.