5 Things to Know When Selling in Bernal Heights
The decision to sell your Bernal Heights home should not be taken lightly. The good news is that with some research, a little preparation and the right real estate agent on your side you can navigate selling with ease. There is a lot of uncertainty in the market right now and we can all agree these are incredibly challenging times. We are keeping a close eye on the Bernal and San Francisco housing market. If you have any questions about how the current state of the market will impact your home, please reach out to us for a discussion. In the meantime, what we have realized is that regardless of the economic climate there are five things remain true for the Bernal home seller:
1. Selling in Bernal Heights? YOU NEED LOCAL EXPERTS ON YOUR SIDE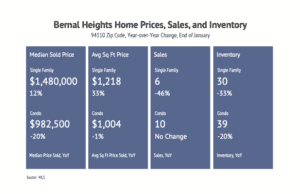 More so than ever, having a local expert on your side is essential to navigating a market in flux. Choose a realtor that has the experience and history of selling homes in Bernal Heights. You will want a team that has counseled clients through dot-com crashes, market upheavals, and economic boom. We always recommend reaching out to past clients or at a bare minimum checking an agent's online reviews for legitimate complaints. [We stand by our 5 Star Reviews on Yelp].
2. Selling in Bernal Heights? DON'T MAKE THIS MISTAKE
The most common mistake we see Bernal homeowners make is choosing a listing agent based solely on two factors: the highest list price for their home and the lowest commission. At first glance, this may make sense but those two criteria have little to do with maximizing your return on your investment. 
Pricing your home is an art and takes knowledge of the local market and years of experience to get it right. Price reductions indicate to Bernal Heights homebuyers that there are problems with your home that need to be fixed or the home is simply overpriced and misaligned with market data. 
Take a look at the market data for Bernal Heights single-family homes in January 2020.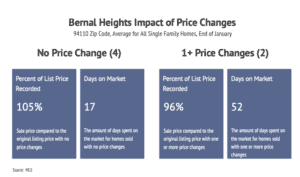 In Bernal Heights, 4 homes sold without price changes, recording 105% of their original listing prices and spending only 17 days on the market. In contrast, the 2 homes that sold with one or more price reductions recorded only 96% of their original listing price and spent over three times as long on the market (52 days). Long story short, Sellers need to choose an agent that has the local expertise to price your home right. Price your home too high and it will stay on the market too long. Price your home too low and you may miss out on your best return of investment.
3. Selling in Bernal Heights? KNOW IT'S A SELLERS MARKET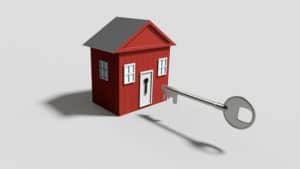 Historically low inventory leads to higher home prices. A limited supply of homes tends to pit more home buyers against each other driving up the offers. Let's take a look at how Bernal Heights month's supply plays into this. As of January 2020, the Bernal Heights month's supply was 3.3 for single-family homes. Nationwide, most analysts consider six months of supply to be a balanced market between buyers and sellers. A low level of supply means that there's more buyer demand than there are homes for sale. In this environment, Bernal Heights sellers may list their homes for more than the comps would indicate, get multiple offers, command higher prices through a bid process, and/or sell the home quickly. The current month's supply is well below the six-month level in San Francisco, which indicates a seller's market with plenty of buyer demand.
4. Selling in Bernal Heights? BERNAL HEIGHTS HOME BUYERS ARE FINANCIALLY STABLE
As a Bernal Heights home seller, you can feel some reassurance that San Francisco home buyers are uniquely positioned to weather the storms of economic upheaval. The entry-level price point remains high enough that successful Bernal Heights home buyers have economic stability. It's worth noting at the end of May 2019, 20.5% of all the jobs in the Bay Area were in technology; a sector that is particularly well-suited to work from home mandates. [source]
---
ClICK TO VIEW OUR 2020 BERNAL MARKET REPORT
---
5. Selling in Bernal Heights? MARKET YOUR HOME AS WIDELY AS POSSIBLE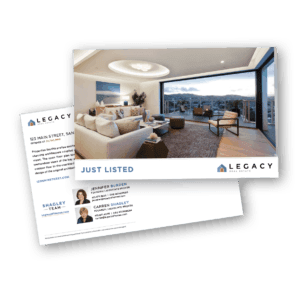 We strongly believe the more qualified buyers that view your property will ultimately drive up the price of your home. Demand leads to competitive offers, which in turn raises the offers. When choosing a realtor make sure you understand where and how your home will be marketed. A unique home needs a unique, customized marketing plan to set it apart from others on the market. Make sure your realtor combines industry-defining tech and robust online marketing strategies with tried-and-true techniques like high-quality fliers, energetic open houses, and alerting local buyer's agents to give your home optimum exposure. Choose a realtor that has a trusted network of vendors, such as photographers, to make your home come to life and create local and global awareness.
---
Check out testimonials from recent Sellers that worked with us.
---
"THE SHAGLEY TEAM DID A WONDERFUL JOB HELPING US SELL OUR HOME."
The Shagley team did a wonderful job helping us sell our home. I can't imagine the selling process going any more smoothly. The Shagley's have a great team working for them who whipped our house into shape for selling in just a couple short weeks. Every part of the process was completed right on schedule–from listing, to staging, to the close of escrow. Plus, they were extremely fast in responding to all our communications, and quickly and efficiently dealt with any minor snag we came across. Also, the final selling price surpassed our expectations, which was also a nice bonus. 🙂 For a worry-free selling experience, I highly recommend the Shagley team!
– Cary & Norma, Sellers
"SHE KNOWS THE SAN FRANCISCO REAL ESTATE MARKET LIKE NO ONE ELSE"
Jennifer Burden is a top notch real estate professional. I have worked with Jennifer and her team for many years and she has helped me buy and sell 7 homes. She knows the San Francisco real estate market like no one else – which is critical when you are trying to buy or sell in San Francisco.
– Liza Gallo, Seller
"SHE IS THE BEST REAL ESTATE AGENT THAT I HAVE WORKED WITH"
Live in Seattle, WA looked at sites for about a month to sell a home that was in the family for over 60 years. Sent email to Jennifer and was back to me in no time, we talked on the phone about the home and area. Had her put the house on the market and closed it under 90 days. She is the best real estate agent that I have worked with in the last 30 years and the Shagley Team too.
– Pete W, Seller
---
Take a look at current Bernal homes for sale. If you have any questions about listing your property or have any real estate questions  – we are a click away.