MISSION ART
Take a stroll through the Mission and it won't be long until you come across one of the many colorful artworks that adorn walls, fences, and garage doors throughout this historic neighborhood. Clarion and Balmy Alleys are a great starting point for this outdoor walking art tour. Located between 24th and 25th Avenue between Treat and Harrison lies Balmy Alley. Since the mid1980s, artists have frequented Balmy Alley to express political and human injustices through their work.
Clarion Alley between 17th & 18th Streets between Mission & Valencia has been home to over 700 murals since 1992. The pieces on this street continue to be updated but the content sheds an eye towards community and social inclusion. No discussion of art in the Mission district would be complete without a nod to two artist hubs The Mission Cultural Center for Latino Arts and Precita Eyes Mural Arts and Visitor Center. Both are open to the public.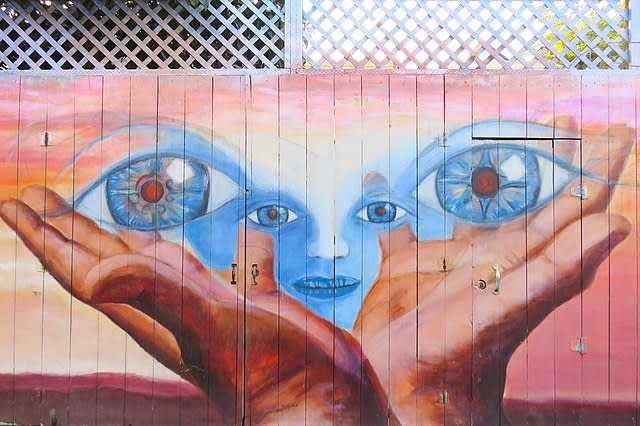 MISSION CUISINE
Foodies delight. The Mission provides a one-stop shop for a culinary journey around the world. A quick search online will show the Mission offers some of the best burritos in town with La Taqueria, El Faralito, and Taqueria Cancun all vying for the top spot. There's the Italian Bottega, Farmhouse Kitchen Thai, Burma Love, and more for those looking for more Eastern and Continental flavors.
On Thursdays, the Mission Community Farmers Market is the perfect place to fill the pantry with local and organic produce. Head down Bartlett and 24th Street from 3 to 7 pm March - November. Check the schedule for participating vendors.
We are eagerly awaiting the grand opening and new location for Fox & Lion at 3350 18th Street. The bakery offers hand-crafted bagels, breads, pizzas, and other bites. Whatever you are looking for, chances are you can find it in the Mission.
MUSIC & NIGHTLIFE
There is entertainment of all sorts in the Mission District and the easy access via 16th Street and 24th Street BART stations brings the crowd. While downtown is home to the larger Davies Symphonies Hall, The Warfield, and Bill Graham centers, the Mission remains an epi-center for many aspiring musicians and performers. You can take your pick at venues like the Chapel, Gray Area, El Rio or the Knockout.
PUBLIC SPACES
The Mission District has a variety of options to unwind, play, and enjoy the sun. Dolores Park is the most frequented offering the perfect place to picnic, enjoy the views, and people-watch. Great expanses of grass make the park popular with dog owners, but there's also a playground and several tennis and basketball courts to play on.
One of the newer additions to the Mission is Chan Kaajal Park on 17th and Folsom. Opened in 2017 it has community gardens, water play features, turf, playground structures, and exercise equipment.
Another colorful gem is the small yet child-friendly 24th & York Mini Park. The park features a child's play area and a tiled serpent play structure for little tykes to explore. Stop by for a visit!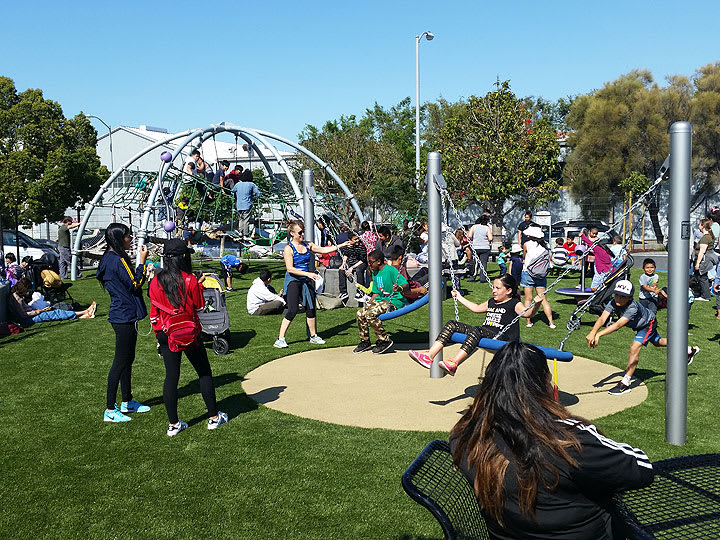 LIVING IN THE MISSION
"The Mission" - as most refer to it - boasts a melting pot of culture, cuisine, and color. It blends commercial corridors with countless shops and restaurants interspersed with residential spaces. The housing options are similarly varied with single-family Victorian homes, flats, lofts, and high-end condos on offer. There is something for everyone in this neighborhood. Come see for yourself.
THE MISSION IS A GREAT PLACE TO CALL HOME
View properties for sale in the Mission here. Here's a wonderful Mission condo where we are representing the Seller. Have a question about buying or selling in San Francisco? Drop us a line.
Visit www.930Hampshire.com for details!