Whether it's FaceTime with grandma and the kids, a Zoom meet up with the college gang, or a Facebook Live happy hour with friends, we're all finding ways to stay connected while we stay apart. Just as the internet has become our lifeline to friends and family, virtual property tours are becoming necessities, not conveniences, in the home selling and buying process. Although you might have never considered one until now, a virtual showing could end up being the best thing that's ever happened to your home search or sale.
Why Book a Virtual Showing?
Although it's more of the norm with out-of-state and international clients, we've always appreciated how virtual tours can streamline the home buying and selling process. Buyers can not only save time, but can quickly assess which homes are worth seeing in person. Sellers enjoy the convenience and comfort of having fewer visitors.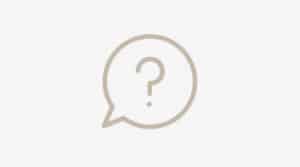 What Kind of Virtual Showing Is Right for Me?
Between photos, videos, 3D tours, and agent-led tours, you have a lot of options. If you're a buyer, start by looking at photos, and if you like what you see, check out property videos and take the 3D tour if available. If you still like what you see, it's time to book an agent-led tour.
If you're a seller, ask your agent to create videos and 3D tours straightway if they haven't already. Once your photos, videos, and 3D guide are in place, decide whether you're comfortable opening up your home to in-person showings. In-person showings can either include the agent only, or the agent, potential buyer, and up to one other family member. Anyone entering your house will be wearing a mask, and the agent will ensure that all surfaces, doorknobs, and keys have been disinfected before and after the showing. If you have concerns, we're here to help. We'll advise you on what is best for your particular home and situation.
What's a 3D Tour?
Thanks to specialized, panoramic technology, 3D tours provide a virtual walkthrough of the home. If you're buying, you can walk down a staircase, gaze into the backyard, and zoom in on the pantry. If you're selling, 3D tours give you the ability to highlight the best things about your home and ensure that more buyers will engage with your listing. According to Matterport, potential buyers engage with 3D technology 300% more than with 2D offerings, such as photos and videos.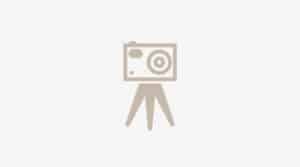 What's an Agent-Led Tour? 
Photos, videos, and 3D technology are wonderful tools, but sometimes they just don't give you the full picture. That's what we're here to do. Let us be your eyes. We'll point out the details that would be obvious in real life, but aren't so obvious through Zoom, Facebook, or whatever app you like to use.
First, create a list of properties that caught your eye during your online search. Then, we'll block out a day and period of time that works for you.
Next, we'll create your fully customized tour. It's the next best thing to being in the room with us, and maybe even better because you'll be able to get cozy on your couch while we do all the work. Do you want to see inside that closet or have an up-close look at the crown molding? Done. Prefer to check out the cityscape view from the rooftop? We're on it. Whatever you want, we'll make sure you have it.
We know that these times can be challenging for buyers and sellers. Our aim is to make everything just a little bit easier for you and yours. Remember, we're here for you, and we're dedicated to your success. 
---
Take a look at the most recent San Francisco listings: