Here is this month's report on the real estate market in
Bernal Heights
, San Francisco, CA. Looking to sell or buy a home in Bernal Heights? Here are the most current stats to help you make informed decisions.
Market Action Index
Fri Apr 29 2022

This week the median list price for San Francisco, CA 94110 is $1,498,000 with the market action index hovering around 57. This is an increase over last month's market action index of 55. Inventory has decreased to 33.
In the last few weeks the market has achieved a relative stasis point in terms of sales to inventory. However, inventory is sufficiently low to keep us in the Seller's Market zone so watch changes in the MAI. If the market heats up, prices are likely to resume an upward climb.
Recent Bernal Heights Home Sales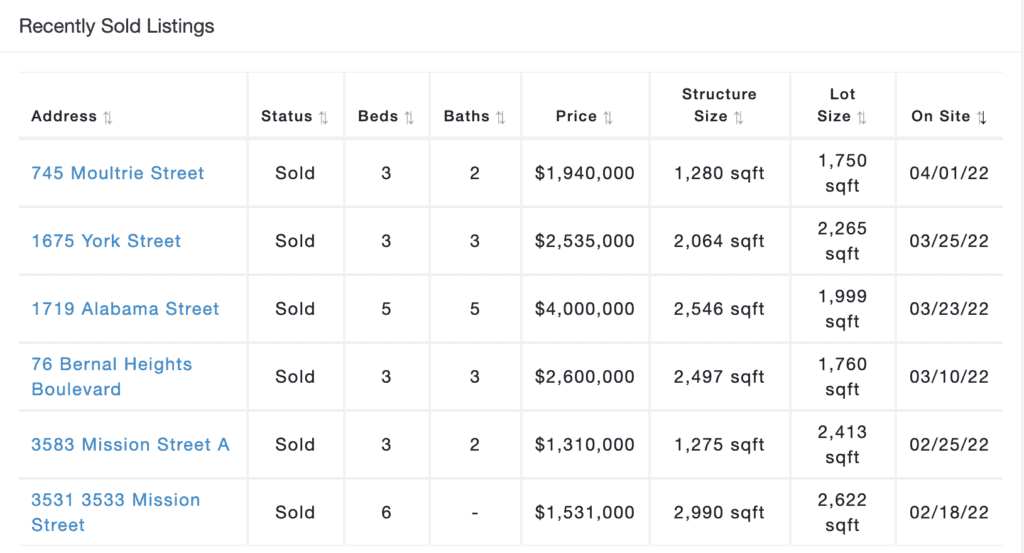 ---
Jennifer Burden and her mother Carren Shagley are top producing Bernal Heights real estate agents and are happy to answer any of your real estate questions today!