Where are Bernal's Earthquake Shacks?
Ever wonder,  "Where are all of these so-called earthquake shacks that people talk about"?  Sit down, grab your drink of choice, and come take a virtual home tour of Bernal's earthquake shacks with our handy interactive map. 
Or, if you are feeling the need to get outside and enjoy some of the most interesting and historic real estate in San Francisco, use the step-by-step walking guide to view these homes in person. 
We've covered a little bit of the history behind San Francisco's five thousand plus earthquake shack's in a previous post but did you know that only a small number of these tiny houses remain? Lucky for you, the vast majority of these remaining historic homes can all be found in one neighborhood and one of our favorites, Bernal Heights. These hastily built homes have stood the test of time. So get shaking and check them out!
According to the commentary on SFChronicle the "residents that live in them swear the sturdy redwood frames built in a day could last for another 115 years".
---
---
According to Google Maps Bernal's 12 Earthquake shack's can be visited with a 3 mile walking tour taking around 1.5 hrs. We have seen most of these homes but have not had a chance to walk them all in one day. So, we'd be delighted to hear how long/hard this actually is. Feel free to comment below!
615 Ellsworth St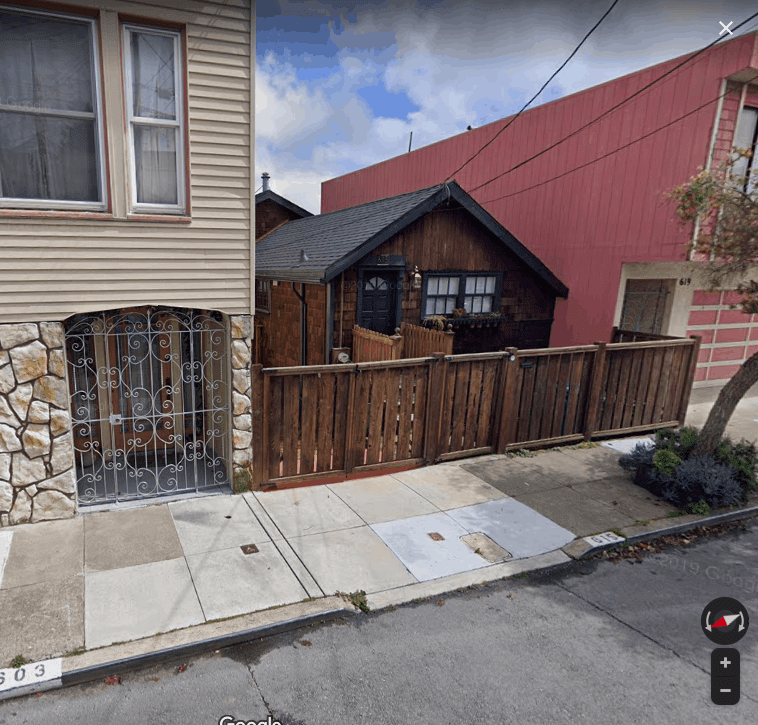 Starting on the southern slopes of Bernal we begin our tour at 615 Ellsworth. This type A shack is covered in wooden shingles harking back to the early construction materials of redwood wall planks, cedar shingles, and fir floorboards.
673 Moultrie St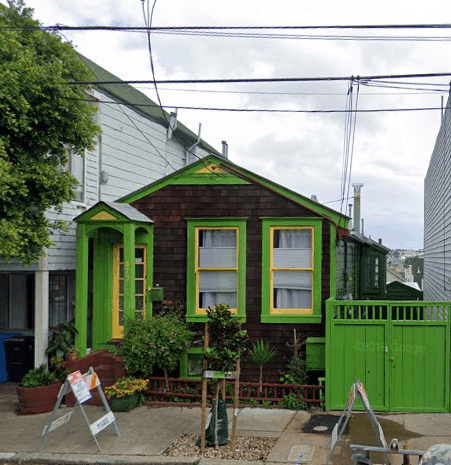 673 Moultrie will bring a smile to your day. This bright lime green home is actually made up of two type B shacks placed together making a giddy living space of about 500 square feet.
20 Newman St.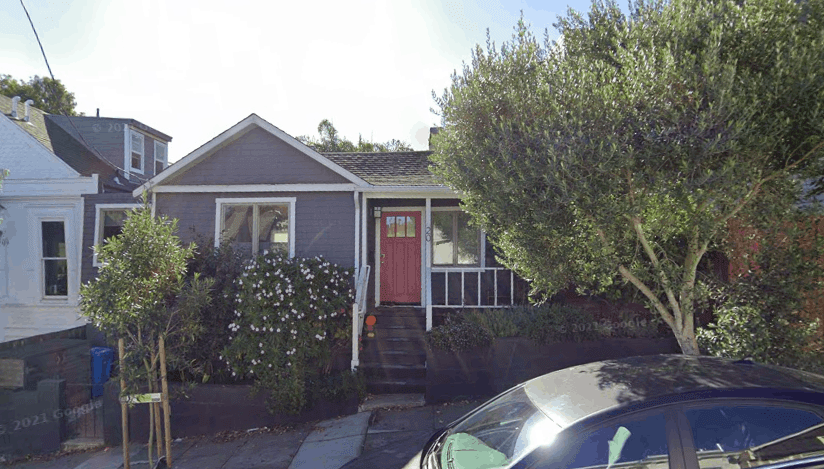 20 Newman has had enough added construction to reach over 1,200 square feet of living space. However, don't be fooled this beautiful Bernal Heights home is constructed around two type B shacks.
48 Cortland Ave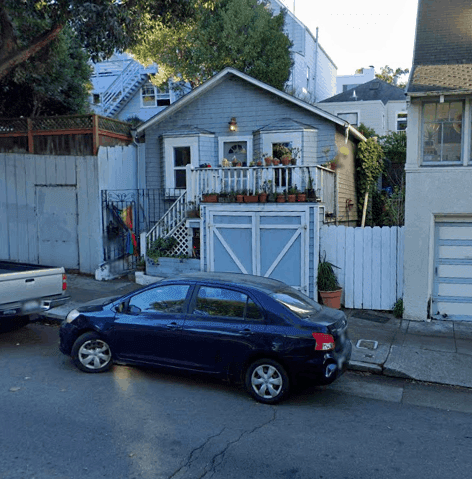 Cortland Avenue is one of the main thoroughfares to Bernal's shops and restaurants. Perched between two larger homes you will find this home constructed from a type B earthquake shack with two bedrooms added to the back. This home last sold in 2010 registering at 360 sqft for $348,000. It came on the market briefly the following year with updated square footage of 600ft.
164 Bocana
164 Bocana is one of Bernal's most 'visited' earthquake shack. It is just one of the few remaining type C shacks that boasted 400 sqft of living space. This home came onto the market in 2016 listed at $900,000 but did not close. This is how the property was described, "The fully detached one bedroom/one bathroom home has skylights, beautiful stained glass windows, and tremendous natural light. The living room has gorgeous Cathedral ceilings and a modern gas stove to keep you warm and cozy. The sizable bedroom is in the back of the home and has an adjacent split bathroom. There is also a bonus office or guest area that exits directly to the private view deck and yard."
57 Elsie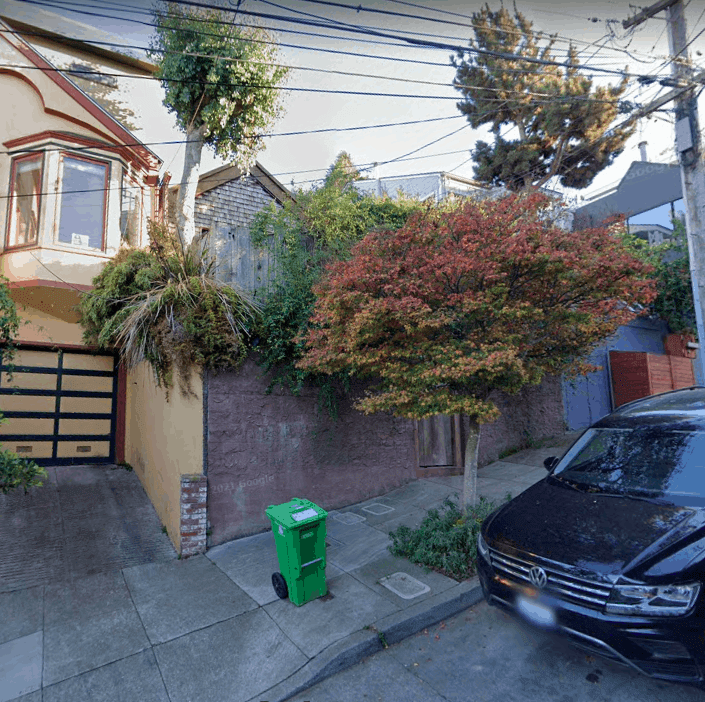 As you can tell from the google street image there's not much you can see from the street for this tiny home. Just a block from Bernal Heights this type B shack is 600 sqft with 1 bedroom and 1 bath.
14 Elsie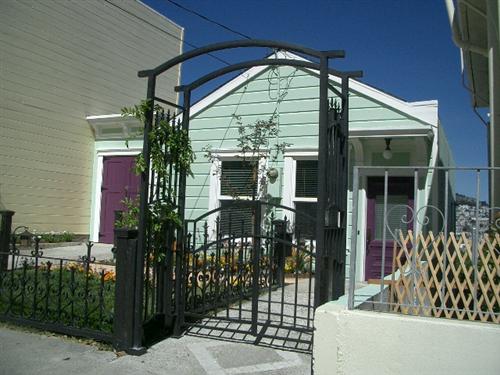 Described as 'adorable' and it certainly is. 14 Elsie enjoys fabulous panoramic western views, a remodeled kitchen (circa 2006), granite countertops, and plenty of cabinets.
211 Mullen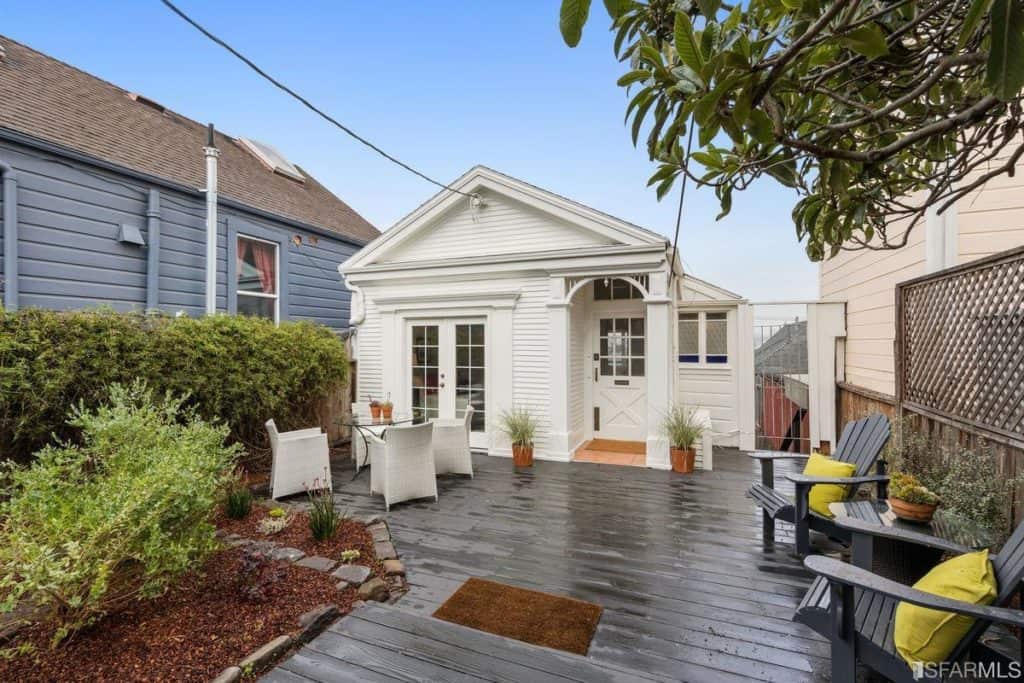 Somewhat hidden from view and protected by a vintage gate stands this 2 bed 1 bath. This home is a testament to the popularity of owning a piece of san Francisco history and sold 30% over asking in February 2021. The home has a private deck at the back, vaulted ceilings, and Douglas wood flooring.
217 Mullen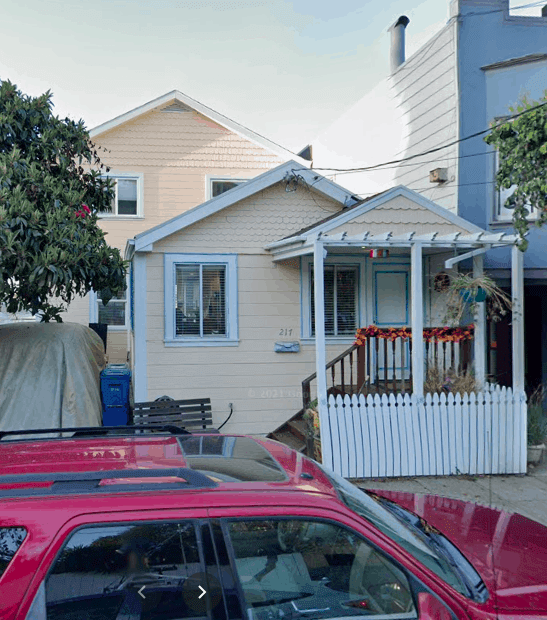 Remodeled from a type B earthquake shack this home has been built out as a 3 bed 1.5 bath and a lavish 1,500 sqft. The iconic form of the shack is still visible.
1837 Alabama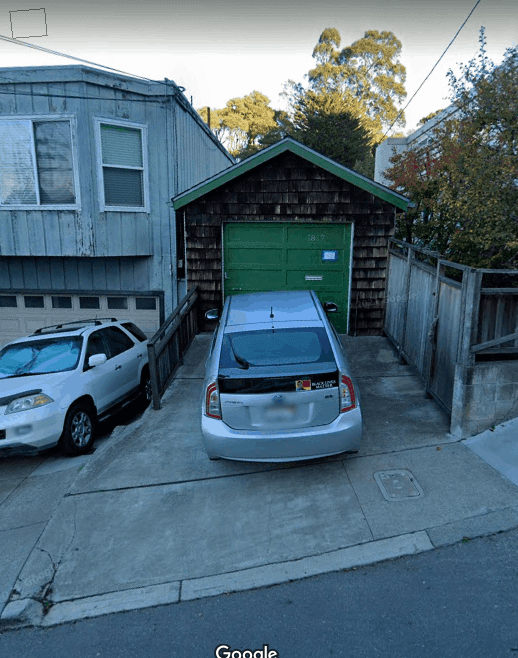 No longer used as a residence but still of service. 1837 Alabama earthquake shack is living out its life as one of San Francisco's most coveted properties – a garage.
43 Carver St.
Sitting on a 1746 sqft lot is 43 Carver. The home was constructed by joining two type B shacks into one structure. When this home sold in 2018 as a development opportunity it was listed as a 0 bedroom 1 bath and 630 sqft of living space. It sold for $900,000.
3653 Folsom
Closing out our tour is 3653 Folsom. This type B shack stands out with its matching wooden tiled garage. According to records the home stands 975 sqft and packs in 4 bedrooms and 1 bath on a 1,750 sqft lot.
---
Jennifer Burden and her mother Carren Shagley have been buying and selling houses in Bernal and beyond for over 50 years. If you are looking for a San Francisco real estate agent, you can do no better than giving Legacy Real Estate a call.
---