Carren Shagley - Founder & Associate Broker Legacy Real Estate
---
Peeking 400 ft above the city landscape lies Dolores Heights, part of Noe Valley and District 5 C. It's a historic neighborhood with views of the downtown skyline that intersects the Castro, Mission, and Haight-Ashbury districts. Architecturally diverse and marked by former San Francisco Mayor, Sunny Jim Rolph's story-book chateau complete with brick studded chimney on the summit of Sanchez street.
image credit, Chris Carlson
Two organizations have helped shape the landscape of this community; the Dolores Heights Special Use District, established in 1980, and the Dolores Heights Improvement Club which encourages builders and architects to vet their building plans. Under their oversight as SFGate puts it:
"The context of Dolores Heights, like the context of the city as a whole, is a tapestry that only grows more intriguing as new elements are added to the weave."
One such element is an iconic two-building Edwardian that has been owned by just three families in the last 116 years. Currently on the market for $2,595,000 the home last sold shy of $50,000 in 1976. The sellers were kind enough to share the original notes on the sale, a sketch of the building, and commentary on the neighborhood. Take an exclusive look into this historic street and personal tales of this San Francisco home.
Sketch - 1974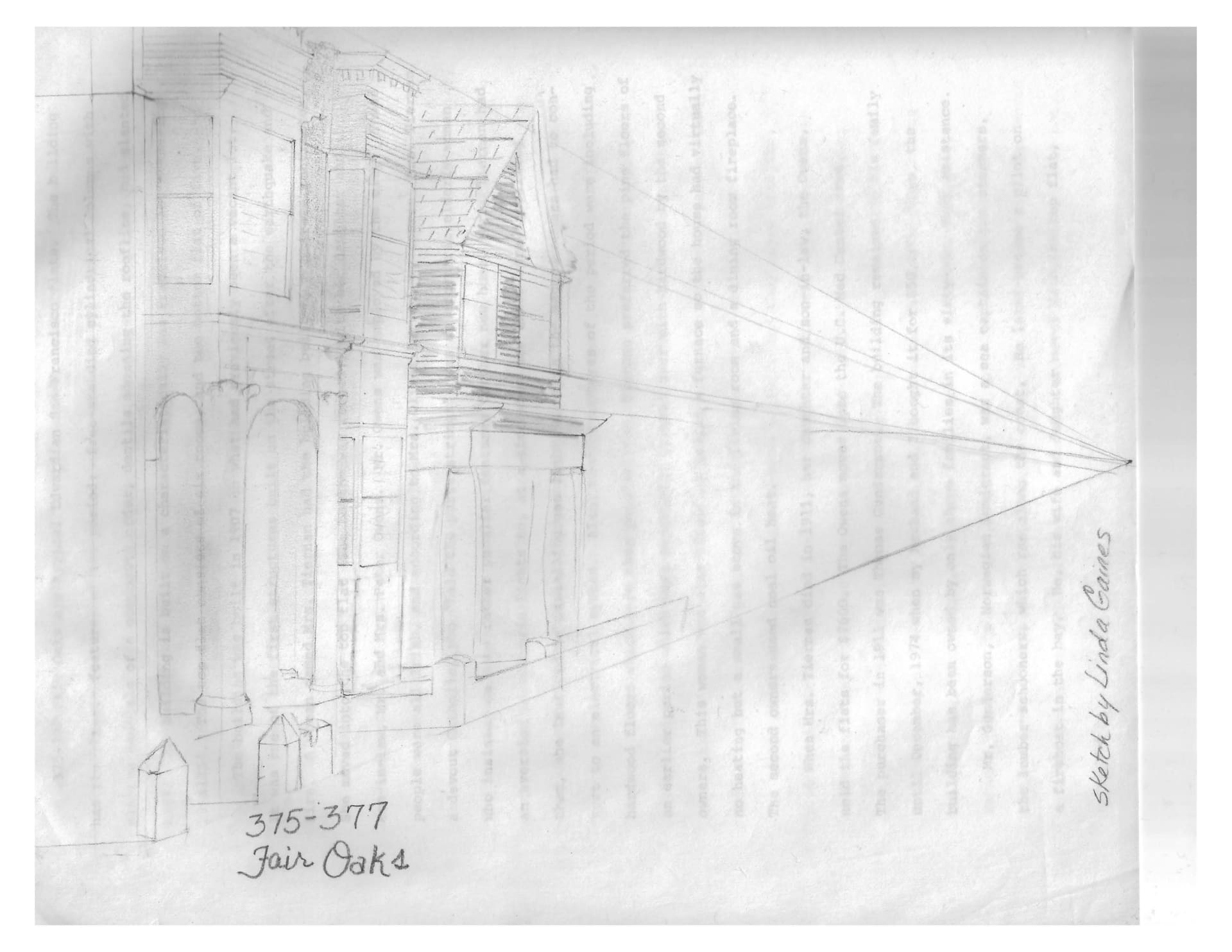 Listing image 2023. Click to view listing info.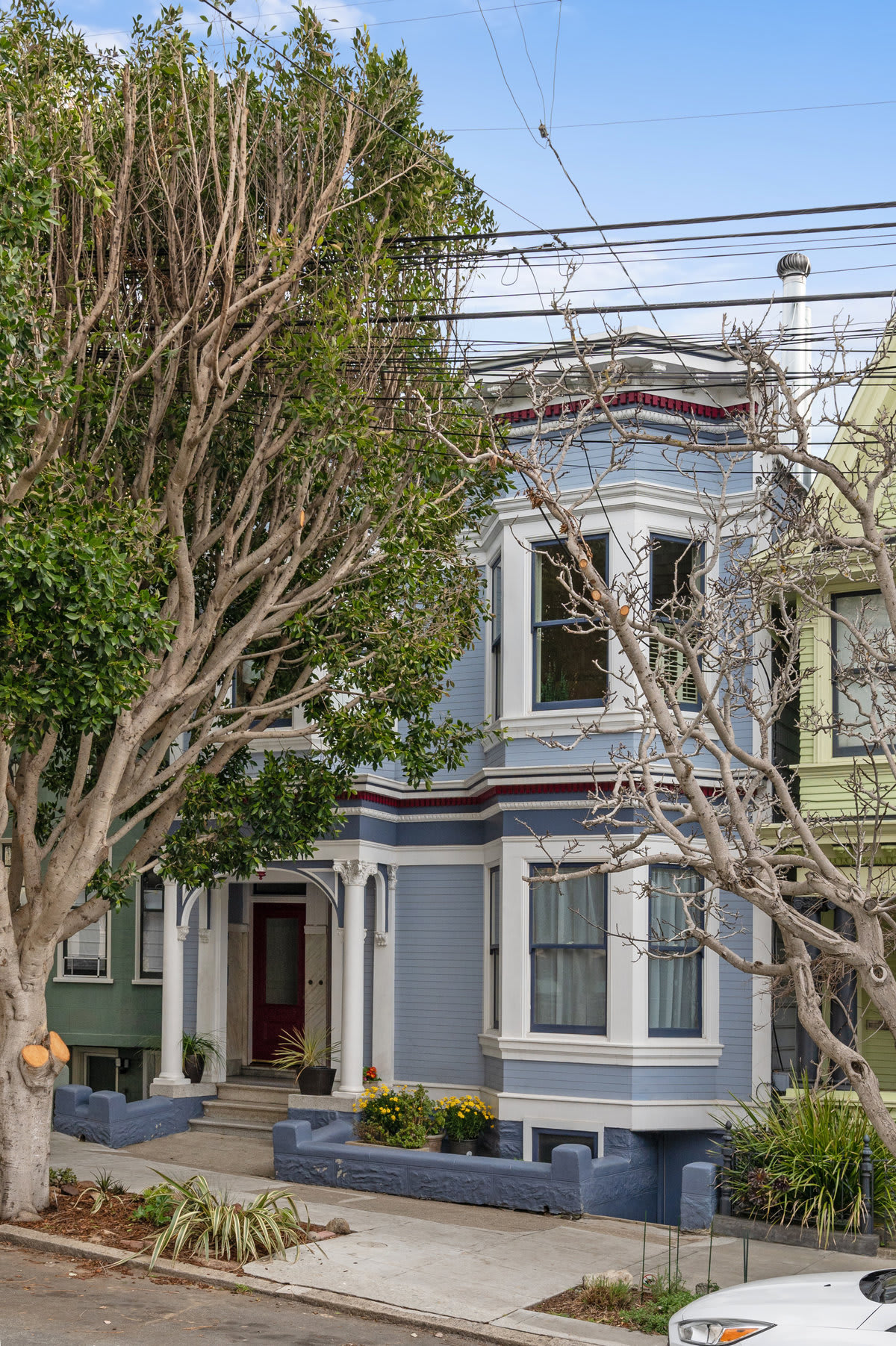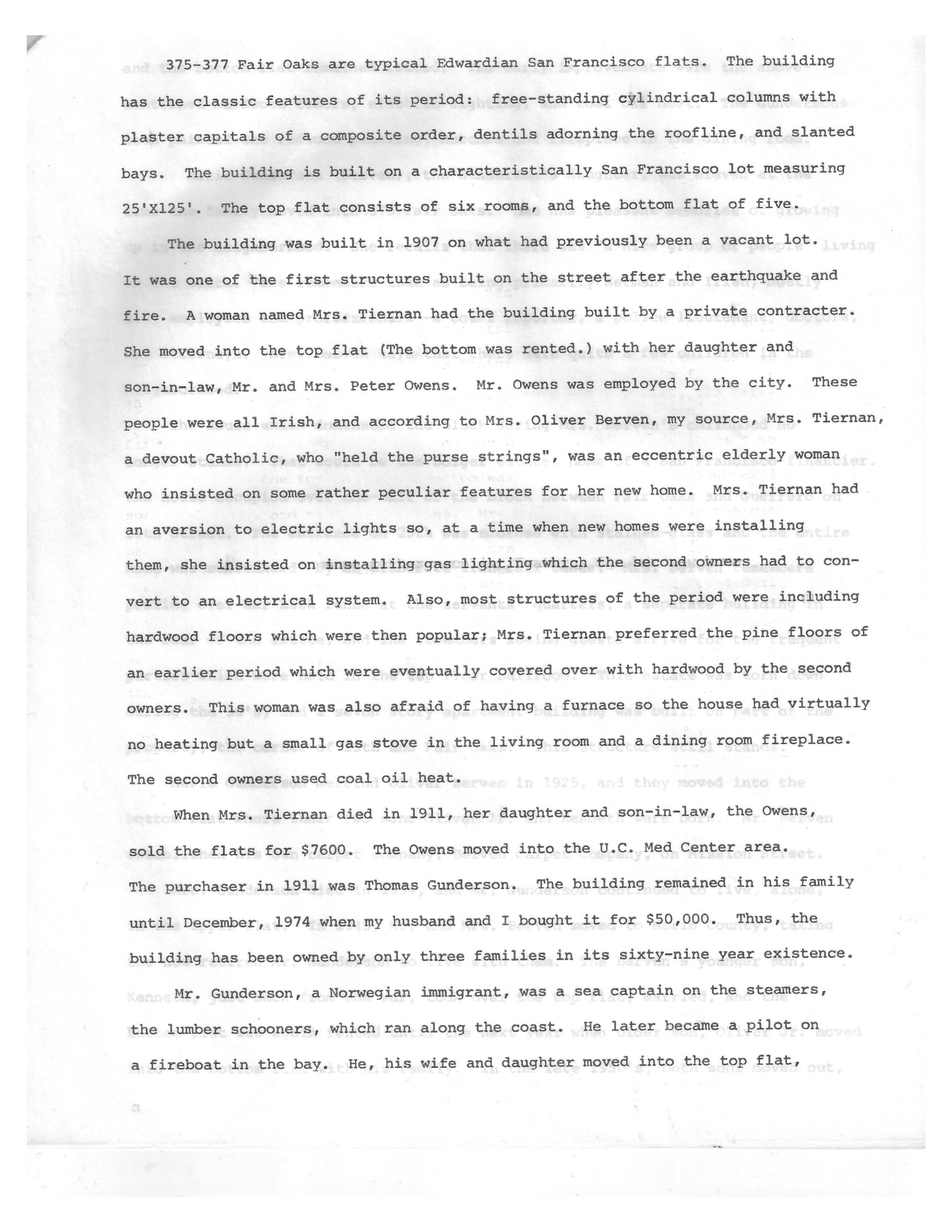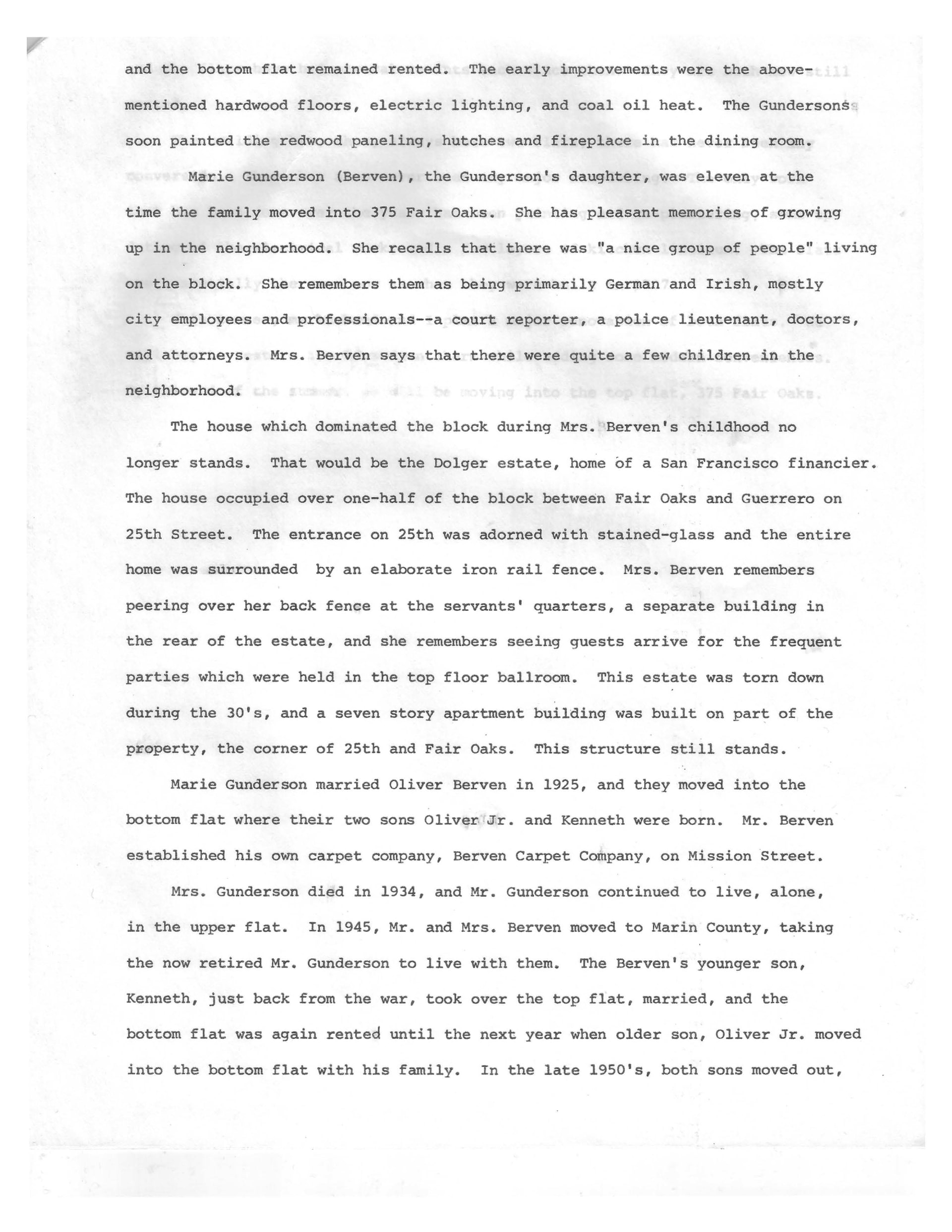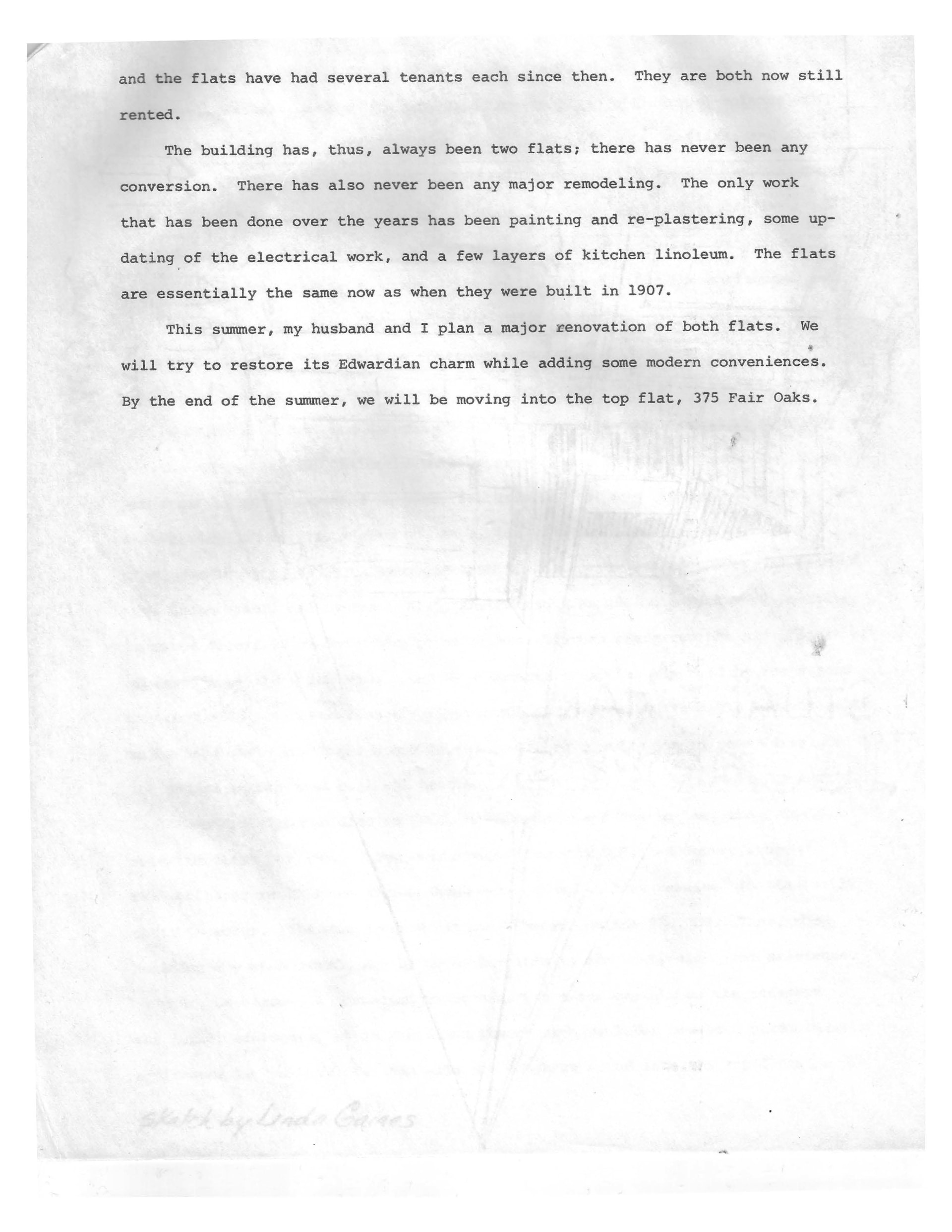 Noe Valley Is A Great Place to Live
Today, the vibrant community extends its welcome each Halloween with a great party hosted on the five-block stretch of Fair Oaks between 21st and 26th Streets. Roads are blocked to traffic and houses start handing out candy around 6pm. If you are planning to bring the little ones, Barney's Gourmet Hamburger and Haystack Pizza are two kid-friendly establishments to start your evening with a full belly. Other notable eateries include Papalote Mexican Restaurant, NOVY Mediterranean, BACCO Italian.
---