Happy New Year and welcome to our January analysis. This month we'll examine End of Year Market Updates for San Francisco across Three Key Indicators:
Home Prices
Months Supply of Inventory
and Sales-to-List Price.
Stay tuned, next month we'll include a full review of San Francisco's housing market in 2019 and will offer our predictions for 2020. If you are interested in getting these monthly market updates directly in your inbox? Subscribe here.
---
End of Year Market Updates for San Francisco 
Let's take a look at the end of the year housing market in San Francisco across three key indicators: home prices, month's supply, and the sales-to-list price.
Home Prices 
In 2019, single-family home prices ended where they began: At the end of December, single-family home prices were down by 4% year-over-year. In general, flat prices signal a balanced market for housing and encourage sellers to price their homes in line with comparables. Condo prices were also relatively flat, up 3% on the year.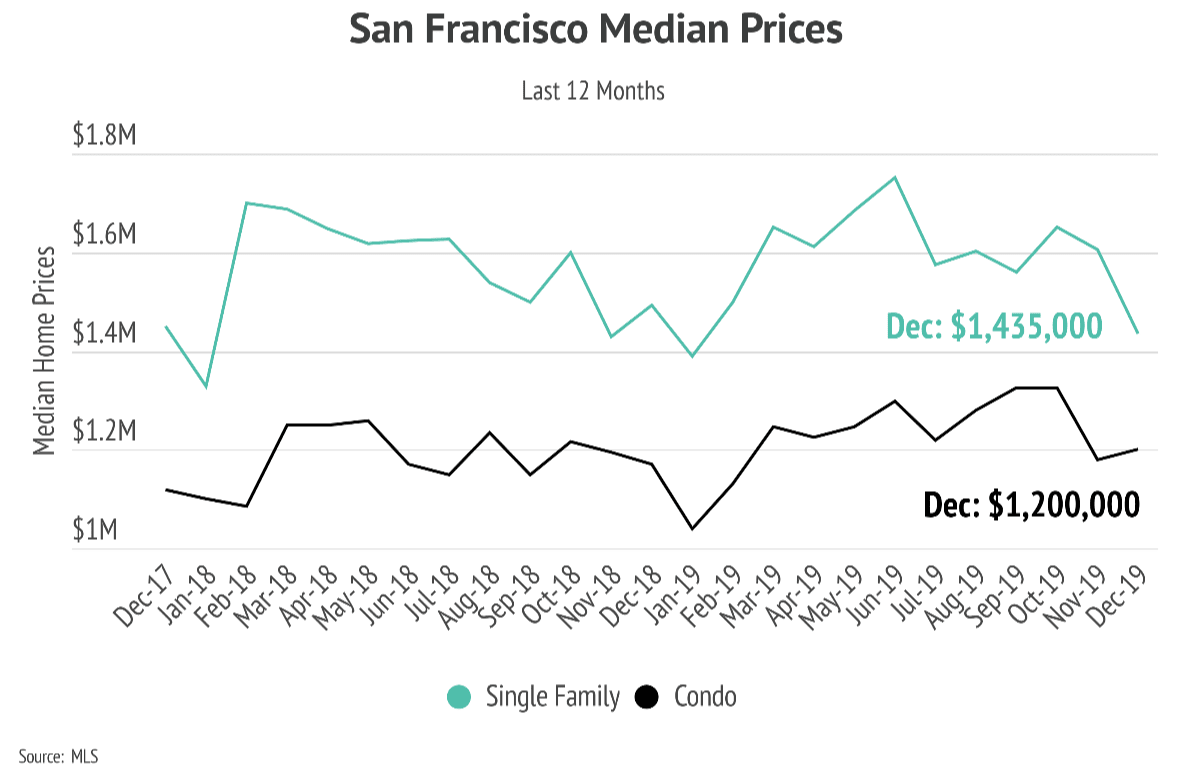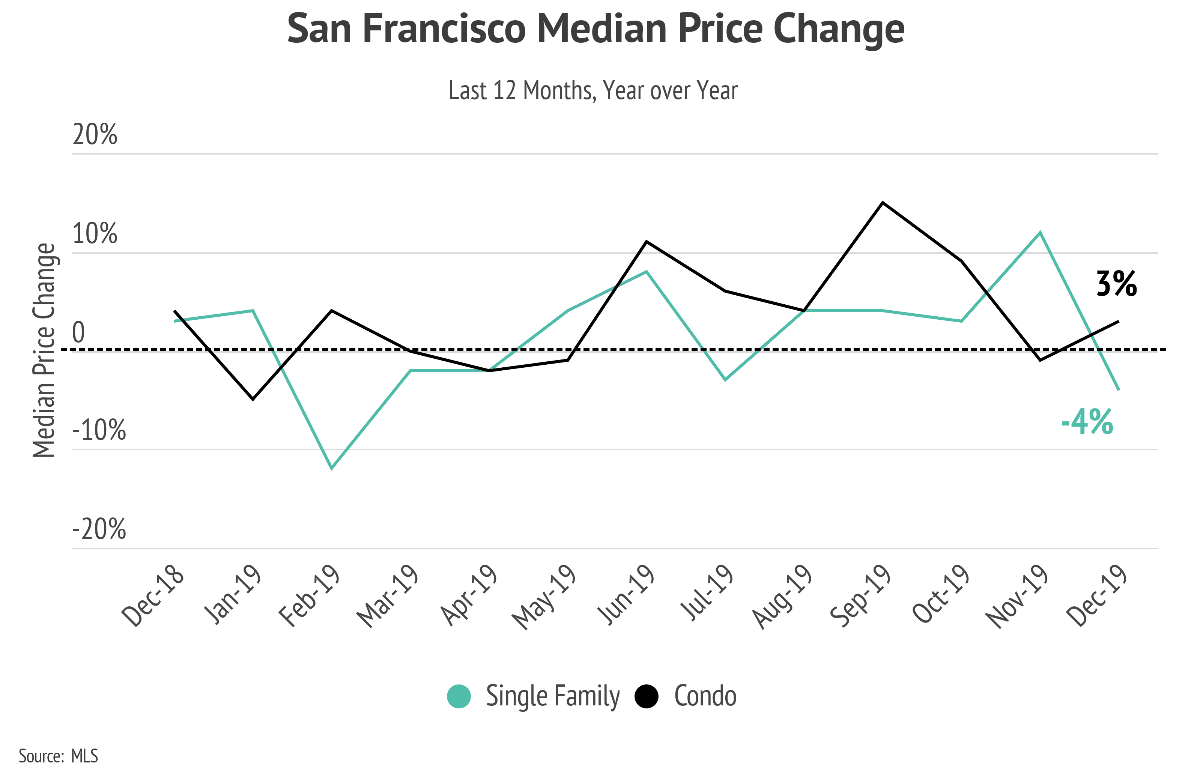 ---
Inventory
Months supply of inventory measures how many months it would take for all current listings on the market (including listings under contract) to sell at the current rate of sales. In California's high-demand market, a balanced supply level is three months, which means there are three months of housing inventory on the market at the current rate of sales. A market with less than three months' supply of inventory favors sellers.
Since the beginning of 2019, inventory tightened from previously low levels for both single-family homes and condos as more buyers entered the market to take advantage of low-interest rates and lower prices.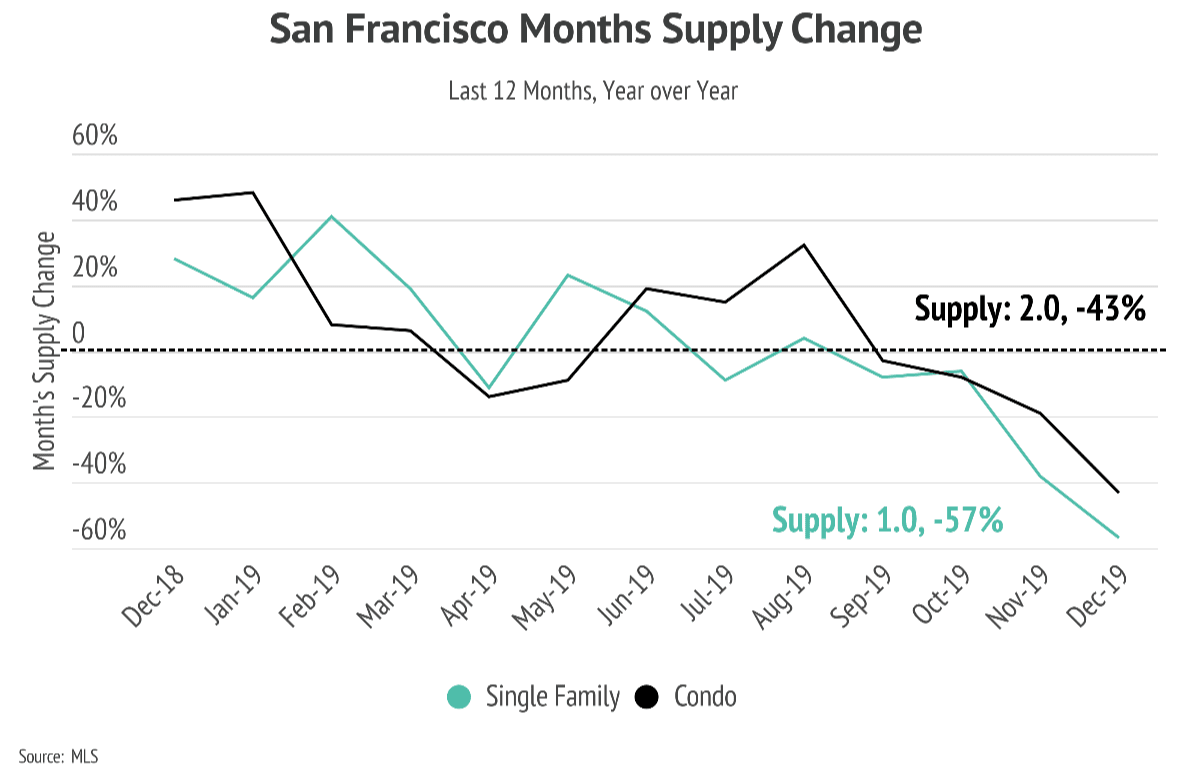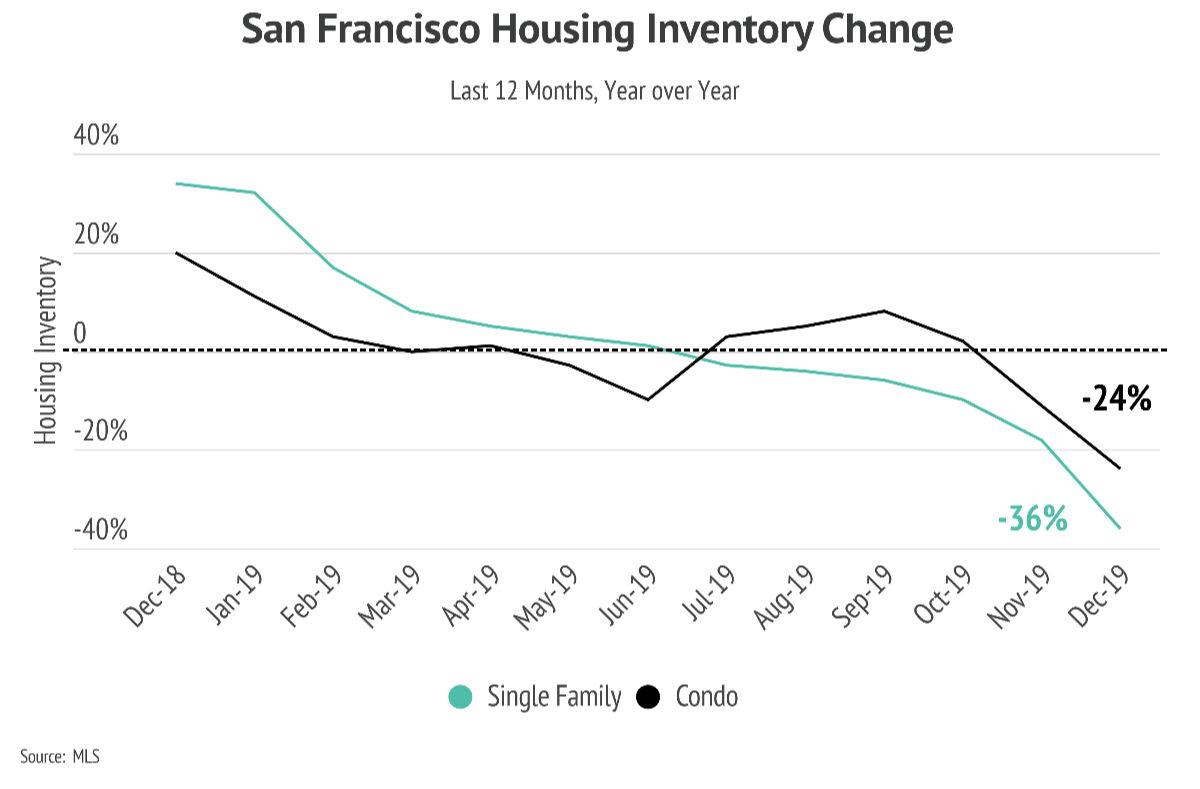 ---
Sale-to-List Price Ratio
The sale-to-list price ratio reflects the difference between the original list price of the home and the final sale price. Single-family homes typically have higher sale-to-list price ratios than condos. At the end of 2019, both single-family homes and condos were selling at a slight premium compared to their list price.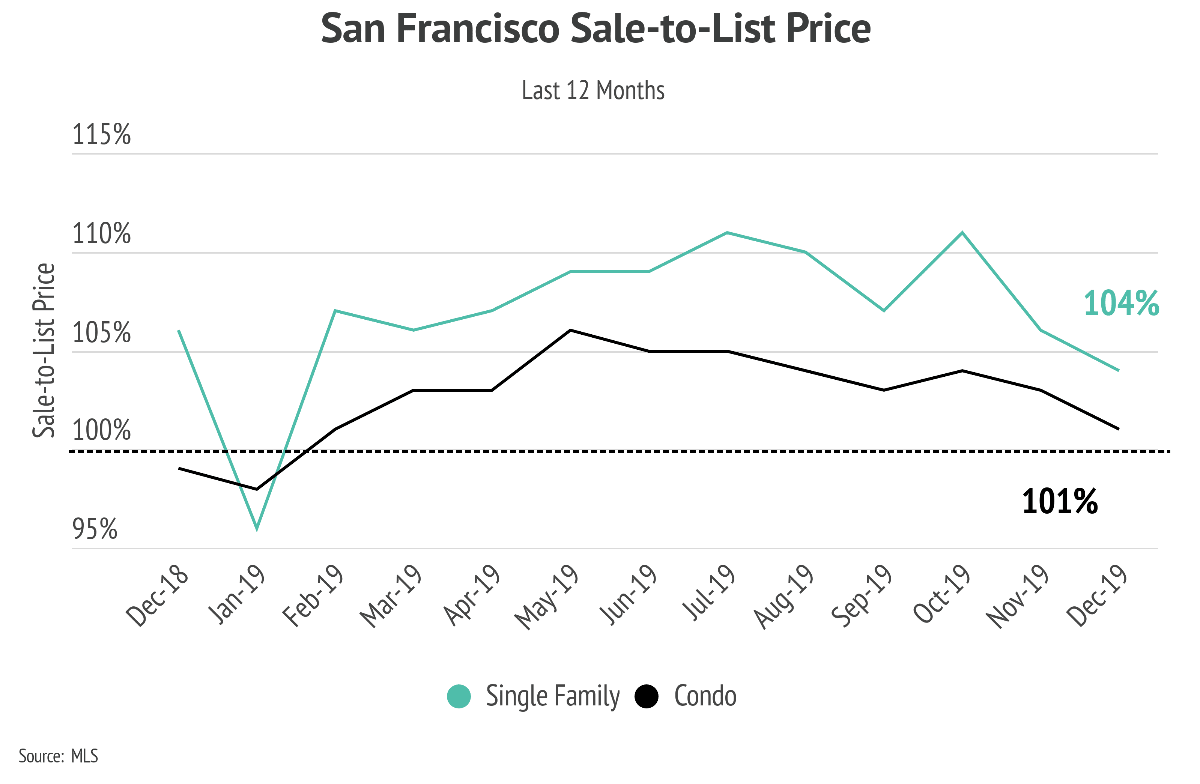 ---
As the new year begins, we remain committed to helping you achieve your current and future real estate goals. Our team of experienced professionals is ready and eager to talk in more detail about all of the information we've shared here. We welcome you to contact us with any questions about the current market or to request an evaluation of your home or condo.
Interested in a monthly market update? Subscribe here.