This year, the number of new listings has been fairly stagnant each month. Typically, inventory grows in the first half of the year as new listings significantly outpace sales. At this point, inventory growth in the rest of the second quarter can't make up for the weak growth in the first four months of the year, keeping supply of homes and, in turn, sales historically low for the rest of the year. As demand increases through the summer months, competition among buyers will climb with it, raising home prices. While we don't expect home prices to hit new record highs this year, we can expect prices to rise in the next three months.
Inventory fell further as fewer new listings came to the market
Inventory is near historic lows in San Francisco. For single-family homes, inventory and new listings declined from March to April, while sales increased. Sales as a proportion of active listings increased month over month for single-family homes, further highlighting the increasing demand. The condo market, however, saw declines across all three metrics month over month, but inventory is so low that a dip in sales doesn't necessarily imply softening demand. The number of home sales is, in part, a function of the number of active listings and new listings coming to the market. Even with higher interest rates, which only reduces the number of potential homebuyers, seasonal demand far outpaced available inventory. Over the past three months, total sales jumped 100% while new listings declined 26%. Inventory will almost certainly remain historically low for the year and will likely only get more competitive in the summer months.
Months of Supply Inventory indicates a sellers' market for single-family homes and a balanced market for condos
Months of Supply Inventory (MSI) quantifies the supply/demand relationship by measuring how many months it would take for all current homes listed on the market to sell at the current rate of sales. The long-term average MSI is around three months in California, which indicates a balanced market. An MSI lower than three indicates that there are more buyers than sellers on the market (meaning it's a sellers' market), while a higher MSI indicates there are more sellers than buyers (meaning it's a buyers' market). MSI declined over the past three months for both single-family homes and condos, indicating that the climate has shifted from a buyers' market to a sellers' market for single-family homes and a balanced market for condos. The sharp drop in MSI occurred due to the higher proportion of sales relative to active listings and less time on the market.
Local Lowdown Data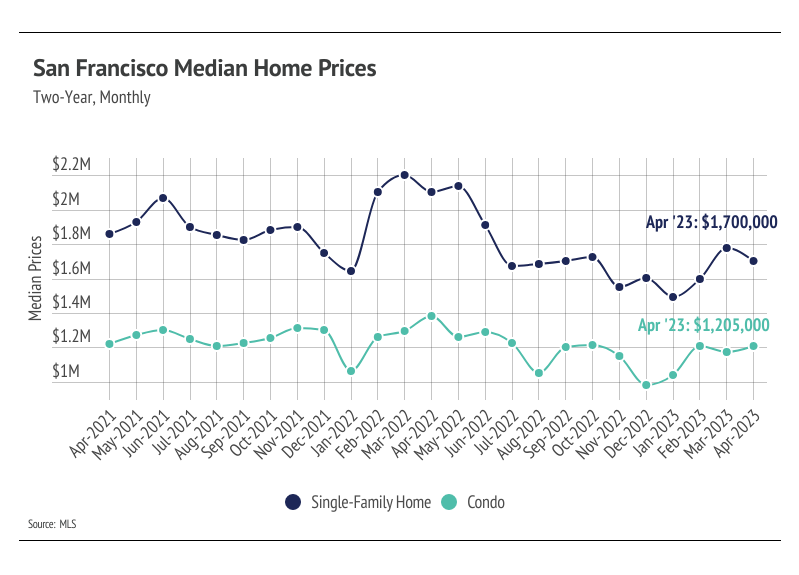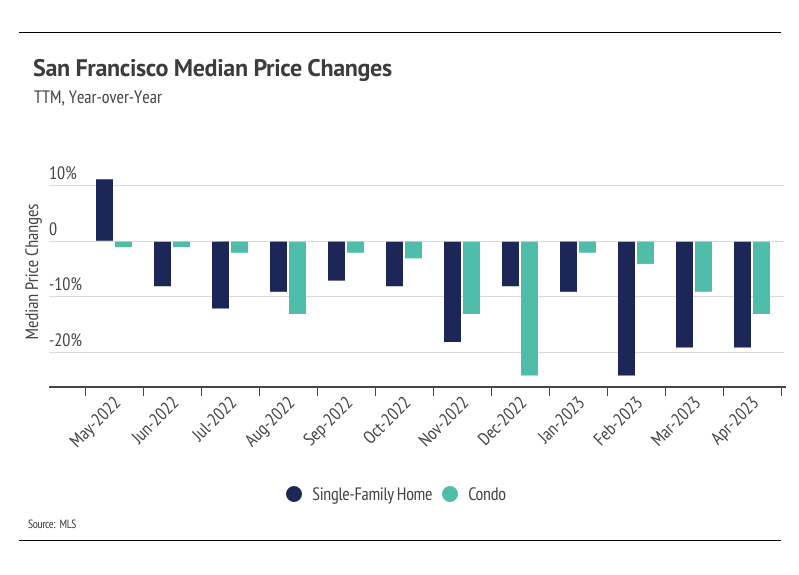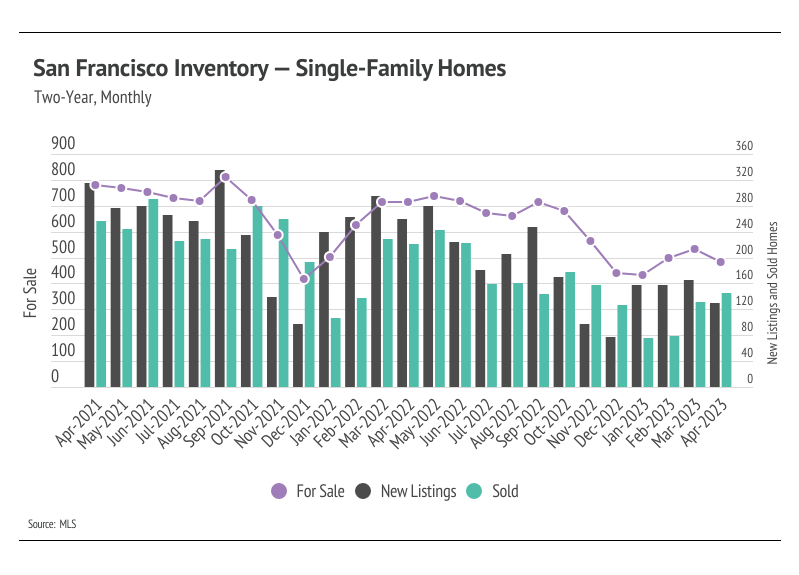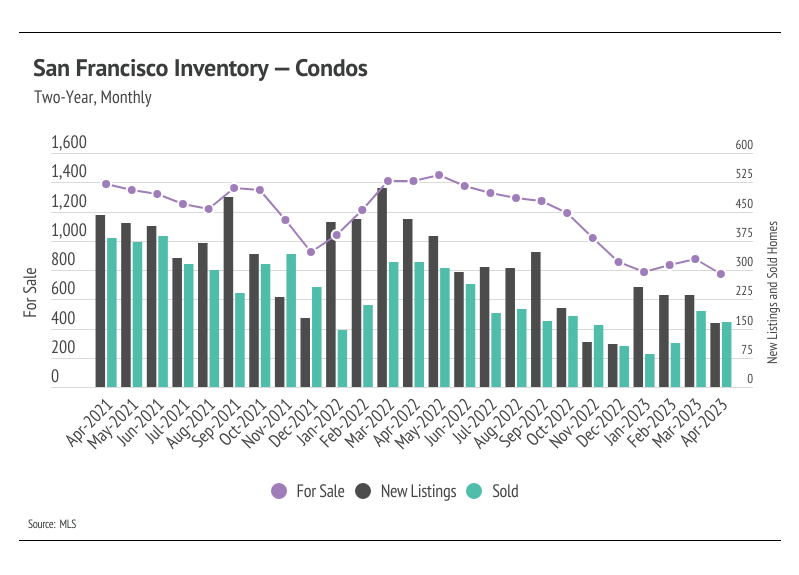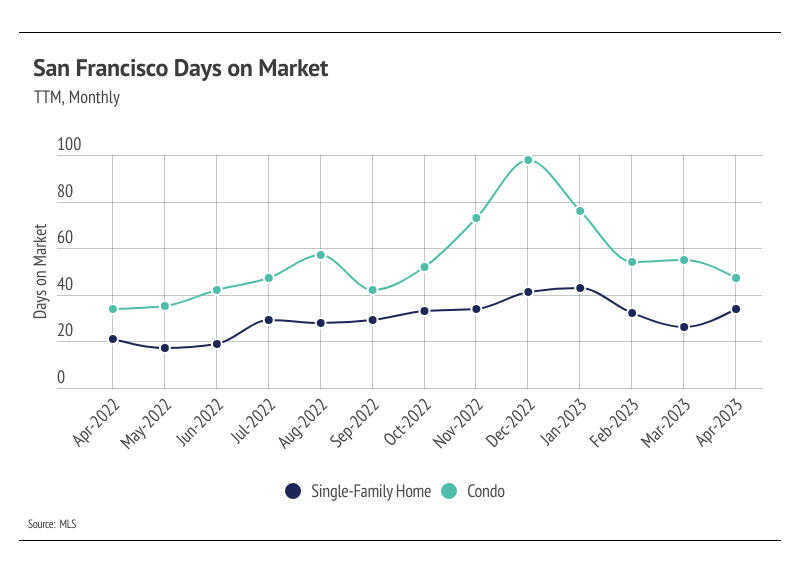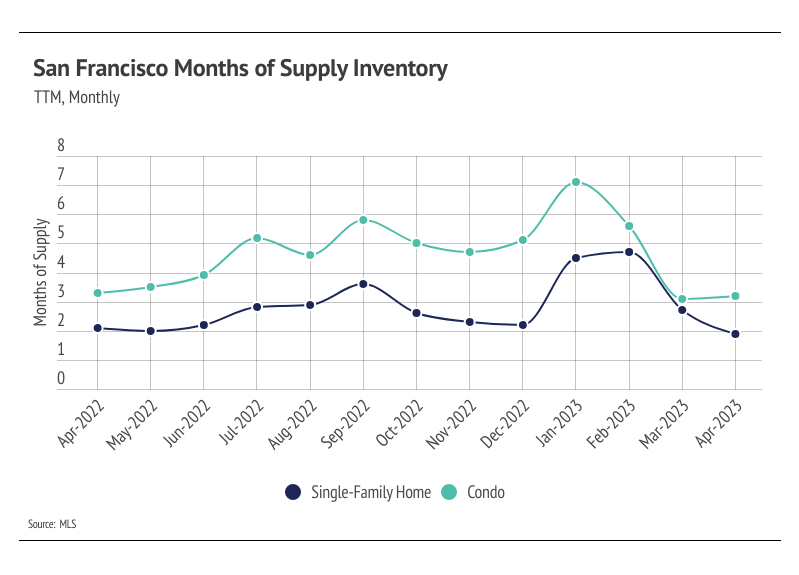 # # #
Jennifer Burden grew up watching her parents build a thriving real estate business in San Francisco, and some of her earliest memories are of helping them host open houses. If you are looking to buy or sell in San Francisco or beyond, call us today.