Here is this month's report on the Bayview real estate market and single-family homes for sale. Data is collected monthly and represents single-family home sales in San Francisco's Bayview district. Looking to sell or buy in the Bayview? Here are the latest stats to help make informed decisions.
BAYVIEW REAL ESTATE
SINGLE-FAMILY HOME DATA
---
We Know Bayview Real Estate
Bayview homes currently on the market:
11
Number of homes sold in the Bavyiew this month:
4
Median Bayview list price (past 30 days):
$600,709
One Month Change -39.6%  ($995,000)
One Year Change -34.3%  ($915,000)
Median sale price in the Bayview: (past 30 days)
$890,000
One Month Change -17.6%  ($1,080,000)
One Year Change – 12.3%  ($1,015,000)
Average days on market for Sold Homes:
43
---
Interested in receiving our monthly housing market updates? Sign up here.
---
Don't hesitate to reach out if you have any questions about selling or buying in the Bayview district or beyond.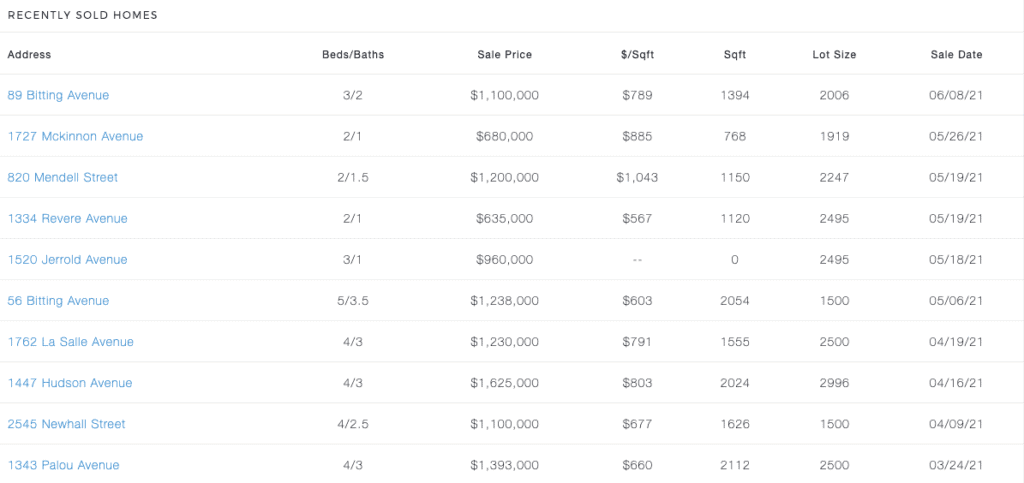 We are just a phone call away 415-871-3885.