October 12, 2020
A poignant quote from Raphael Weill, a 70-year-old 1906 earthquake survivor, reigns true then as it does today,
"I am going into the work of rebuilding with all my soul. I am 70 years old, but I love San Francisco with a love that is filial, and I am going to work on the restoration of the city as if I was only 30."
SF culture writer Peter Hartlaub found this quote in the Chronicle archives and addresses the precipice our city and neighborhoods face, knowing that San Francisco is worth fighting for.
The BLM at Bernal Heights Rock and the iconic photo of the Bernal Heights swing are featured.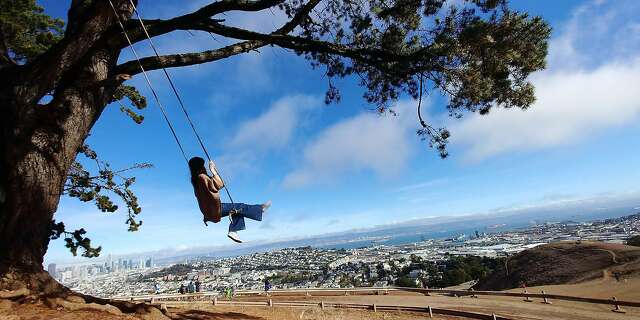 Photo: Charles Cadiz (via SF Chronicle)