Fast-Track to a Sale: Quick Sell Project Ideas for Your Property
Everyone is familiar with the old adage "time is money."
This is particularly true in the real estate market, where homes that are slow to sell result in a number of emergent costs. According to HomeLight, homes that sit on the market for more than 90 days are considered "stale," with the seller likely to have to lower the listing price to generate action on the property. That metric drops even lower for the San Francisco market, where homes sell quickly.
Then there is the stress and inconvenience that comes with an unsold home, which carry their own real and intangible costs.
To help you avoid these unsavory scenarios when listing your Bernal Heights property, it is a great idea to consider some impactful renovation projects that will catch the eye of potential buyers. Keep reading for some home improvements that can facilitate selling quickly in Bernal Heights and beyond!
Enhance the Curb Appeal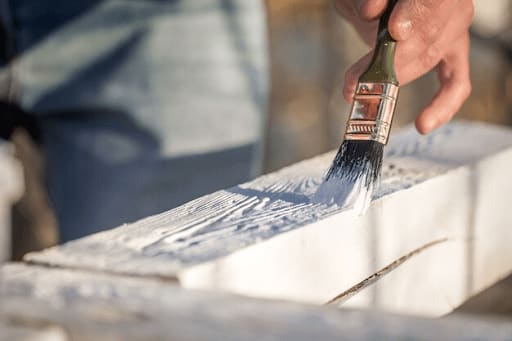 Curb appeal is crucial in the Bay Area's competitive real estate market. Potential buyers will make a snap judgment about your home within seconds. To make a positive impression, you need to ensure your home's exterior is well-maintained and inviting.
There are many things you can do to enhance your home's curb appeal, including:
By making these simple improvements, you can enhance your home's curb appeal and make it more appealing to potential buyers.
Perform a Roofing Upgrade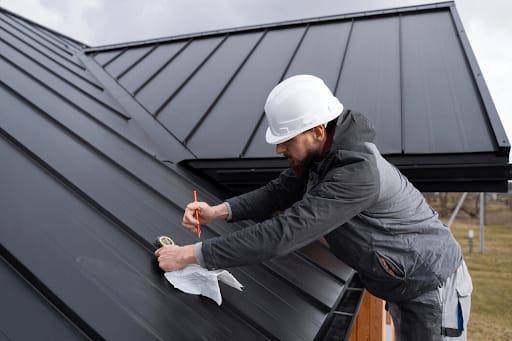 A well-maintained roof is not only essential for protecting your home from the elements but also plays a crucial role in boosting aesthetics.
As such, if you're looking to sell your Bernal Heights property quickly, a roofing upgrade can be a smart investment. Here are some roofing types to consider:
Asphalt Shingles: Asphalt shingles are the most common roofing material in the Bay Area due to their affordability and durability. They come in a variety of colors and styles, allowing you to choose an option that complements your home's architectural style.
Metal Roofing: Metal roofing is becoming increasingly popular in the Bay Area due to its longevity, energy efficiency, and low maintenance requirements. Metal roofs can last for 50 years or more, making them a cost-effective choice in the long run. They are also extremely resistant to fire, a major plus for all California residents.
Tile Roofing: Tile roofing is a classic choice that adds a touch of elegance to any home. Tiles come in a variety of materials, including clay, concrete, and slate. They are durable and fire-resistant, but they can be more expensive than other roofing options.
When upgrading your roof, don't forget to consider soffit material options as well. Soffit is the underside of your roof's overhang, and choosing the right material can enhance the overall aesthetic of your home while guaranteeing that the roof is properly ventilated.
Create Functional Exterior Spaces
As mentioned, curb appeal is a critical factor in selling quickly in Bernal Heights. But it's not just about making the front of your home look nice—you also need to make sure your exterior spaces are functional and inviting.
One great way to add functionality to your outdoor space is to create a covered patio or deck. This can provide you with a place to relax, entertain, and enjoy the Bay Area's serene climate. When choosing a material for your patio or deck, be sure to select something that is durable and waterproof, such as composite boards. You may also want to consider adding a pergola or awning to provide additional shade and protection from the elements, as well as look into how to waterproof under a deck to guarantee that the foundation is in top condition during all seasons.
Another great way to add functionality to your outdoor space is to install a fire pit or fireplace. This can be a great gathering place for friends and family, and it can also help to extend your outdoor living season. When choosing a location for your fire pit or fireplace, be sure to keep it away from flammable materials and make sure it is properly ventilated.
Install Quartz Kitchen Countertops
Quartz countertops are a top choice for any Bay Area home. They are engineered countertops created from grinding natural quartz into a fine powder and binding it with polymers and resins. This creates a surface that is durable, easy to maintain, and nonporous, so you don't have to worry about staining or bacteria growth. Quartz countertops come in a variety of colors and styles, making them an aesthetically pleasing addition to any kitchen.
Additionally, quartz countertops are an excellent investment, as they can increase the value of your property. They are also a great way to update a kitchen without having to do a full remodel, making them a quick, impactful project idea. Homeowners in the Bay Area are looking for modern, low-maintenance, high-value products for their homes, and installing quartz countertops can check all of these boxes.
The Best Renovations to Quickly Sell Your Bernal Heights Property
When listing your home, it is critical that you have it well-positioned for a quick sale. One of the best ways to do this is by performing some impactful home improvement projects that will help your property stand out in a competitive Bay Area market. For more ideas related to selling quickly in Bernal Heights, explore the resources and preferred partners we have at Legacy Real Estate for leading insight into the Bay Area market!
Author Bio
Max Shafer is a freelance writer who loves sharing his knowledge and expertise on real estate. He lives in Land O' Lakes, Florida where he enjoys spending time with his wife and researching real estate trends in his free time. Max's work as a freelance writer can be found on Building Product Advisor, a construction industry resource site.