Bernal Heights, as featured in the New York Times, has over the years become a real estate hotbed. Whether you are a first-time buyer looking to purchase your first starter home or an established investor looking to grow your portfolio, Bernal Heights has some distinct features that will appeal. Due to its iconic hills and thoroughfare boundaries of Cesar Chavez and the 280 Freeway Bernal Heights has some distinct micro hoods, each with its own unique feel, character, amenities, and price points.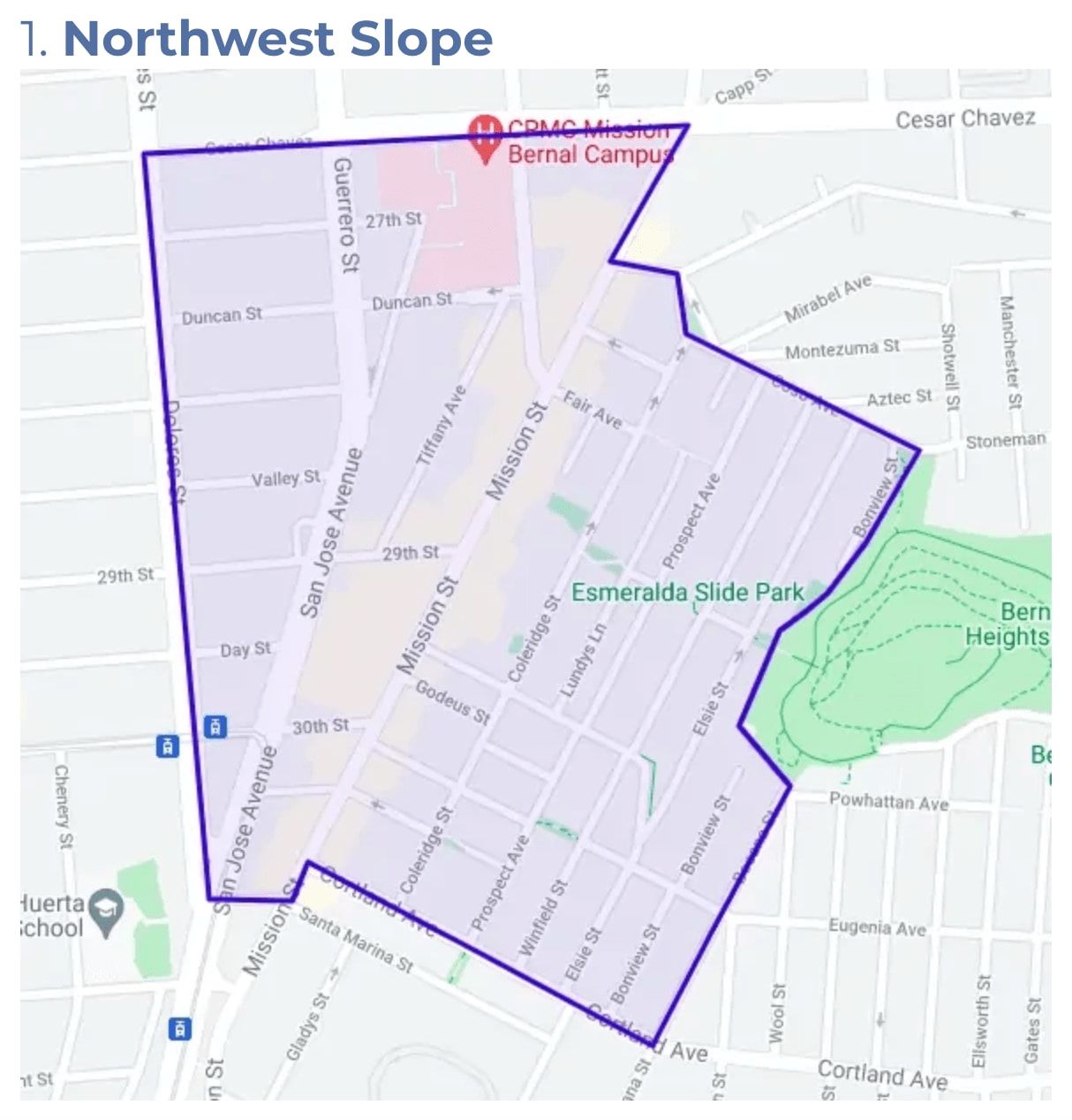 Bernal's North Western slope is no different. Resting between Mission Street to the West and Bernal Heights hill to the East, the Western slope offers its own set of views, weather, and proximity to shops and restaurants.
Fantastic Views
Along the upper slopes of Bernal that are home to the playful Esmeralda slides is Elsie street. Homes along this upper slope boast sweeping views and if you are lucky enough downtown vistas like this one are offered at our listing at 55 Elsie.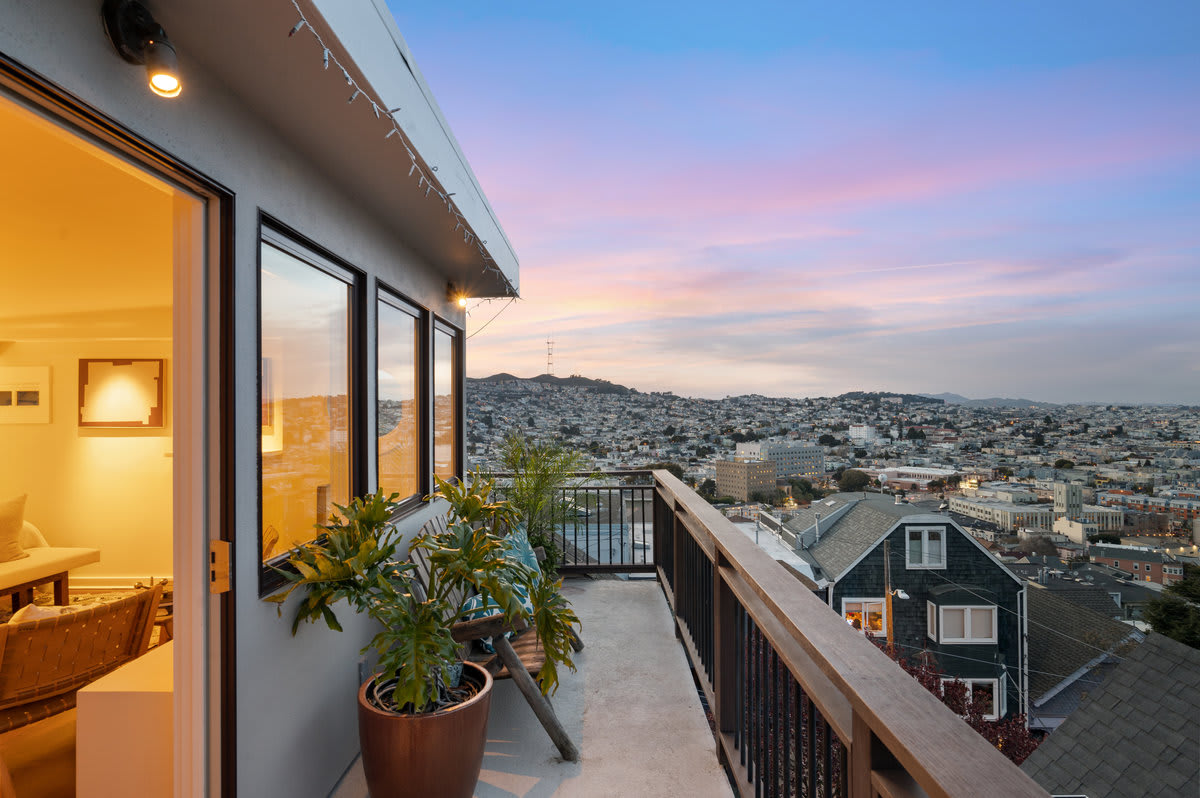 Better Weather
One of the other perks of Bernal's western slope is that it sits below the peaks of Bernal Hill and Diamond Heights protecting the area from prevailing north-western winds. Bernal is already known for having better-than-average SF weather conditions and this area benefits from less wind.
It's a fun area to live
Compared with some of the more urban areas dominated by condos and young professionals Bernal may come across as a sleepy neighborhood community. However, you will find there's plenty to keep you occupied within its borders. The Esmeralda slides can provide some entertainment for the little ones and an exciting descent towards Mission Street for locals. The re-located Emmy's Spaghetti Shack offers a hip atmosphere and casual dining. Outdoor enthusiasts will love the short jaunt into Bernal Heights park followed by pizza at Pizza Hacker.
Living In Bernal Is Practical
Boasting a 92 walk score and excellent public transit make Bernal's western slope a practical place to live. Shopping needs can be easily met at the nearby Safeway on Mission st and The Good Life Grocery located on Cortland Avenue.
Real Estate Is Competitive
If you are looking to buy real estate in Bernal Heights, take a look at what's on offer on the North West slope. You might just find the perfect place to call home. Navigating San Francisco's Bernal Heights real estate market is significantly easier with an experienced agent. The Legacy Real Estate team specializes in Bernal Heights and has been a top performer in this market for over 39 years. We look forward to guiding you through the successful sale or purchase of a Bernal Heights property while easing the emotional and financial stress.